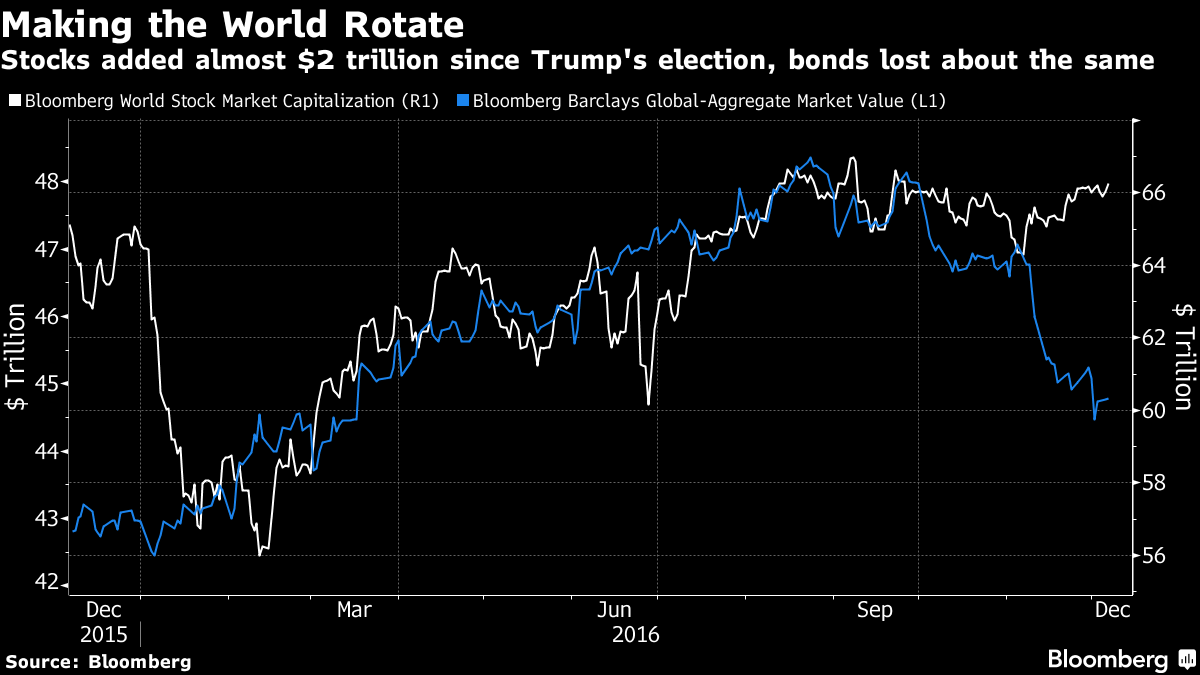 It has been an incredible month.
Since day one of the Trumpocalypse, money has been flying out of bonds and into equities, with much of the money going into ETFs (aka "dumb money") as bond traders don't tend to be stock pickers so we have widespread, indiscriminate buying that has been boosting our indexes to record levels.  
This morning, the markets looked to Mario Draghi and the ECB to keep the party going and they have, indeed left their interest rates at 0%, punishing savers at least through March and they continue to buy bonds for as little as NEGATIVE 0.4% – effectively paying people to borrow their money.  That bond buying program, however, has been trimmed a bit, from $86.4Bn to $64.8Bn and that in itself is miles down from the Summer, when the Euro was at $1.15 ($92Bn).  We're waiting for Draghi's press conference but, even in the statement – they are already promising more easing if necessary.  
The question is, necessary for what?  Euro Stoxx have already climbed to within 20% of their pre-crash highs but, of course, the EU may have S&P envy, as our own leading index is now 60% higher than it was at the 2008 peak.  Yes, 60% higher!  
Amazingly, no one seems to care that the ECB has now bought $2.5 TRILLION worth of 0% interest bonds and our own Fed has bought $3.5Tn at an average of about 1.25% and that both entities have lost 20% in the last month (a combined $1.2 TRILLION) and that those losses will ultimately be passed down to the citizens, who are the ultimate funders of this massive corporate bailout program (they didn't buy your bonds did they?).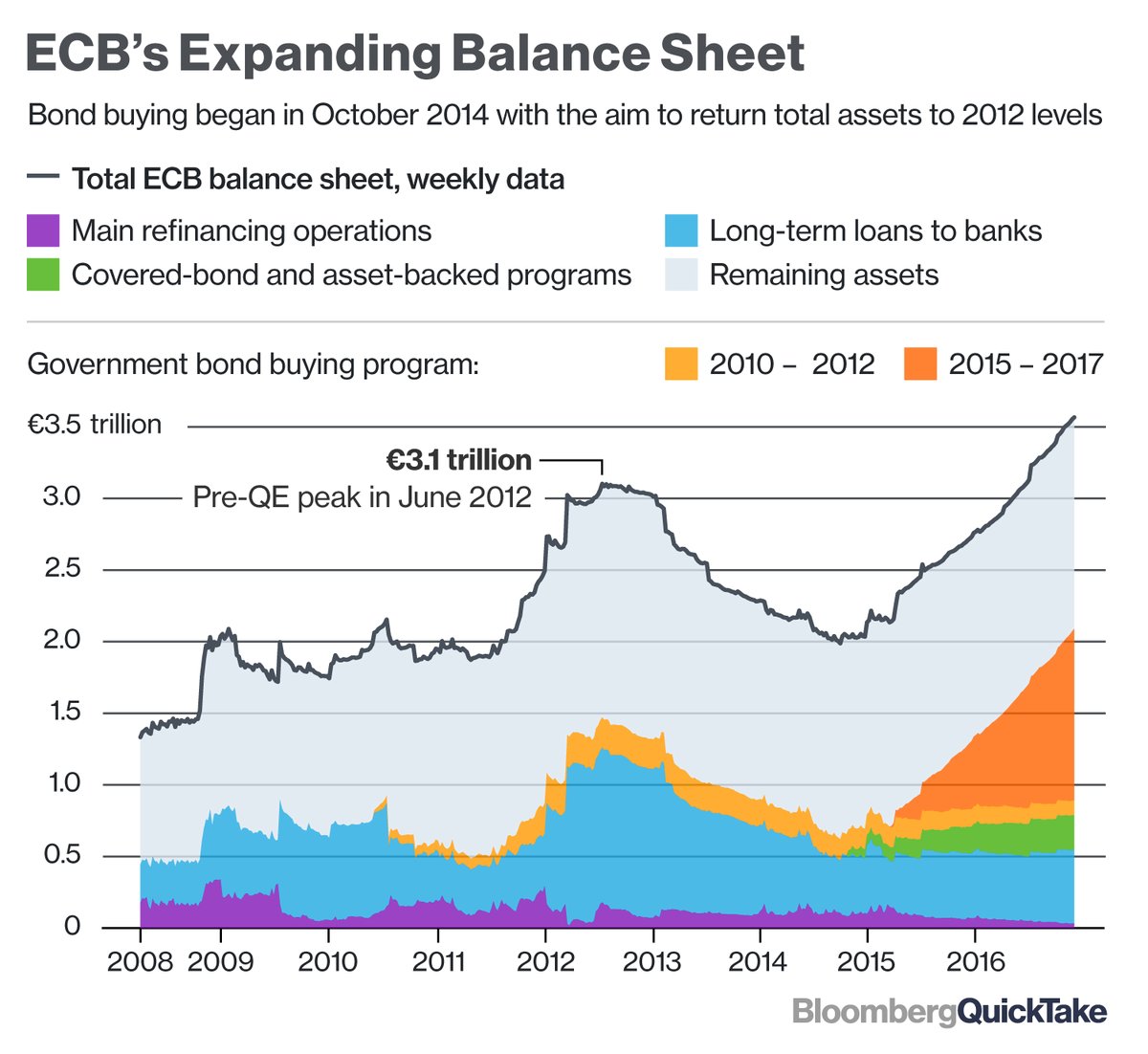 They will, of course, argue that they have caused rates to remain low and that has helped you buy a home or a car but, had they not kept rates artificially low, then the price of the home you bought would have been lower and probably the price of the car too because those markets tend to adjust to the payments people can afford so, by design,…

http://welcome.philstockworld.com/wp-content/uploads/2015/09/PSW-Adooma-logo.png
0
0
Phil
http://welcome.philstockworld.com/wp-content/uploads/2015/09/PSW-Adooma-logo.png
Phil
2016-12-08 13:23:37
2016-12-08 13:23:37
2 Trillion Dollar Thursday – ECB Policy Shift Not Enough to Continue?