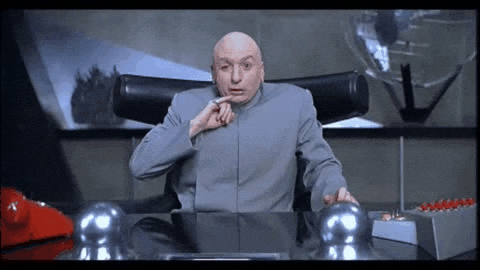 $1,561,147!  
That's up $361,550 for our paired portfolios since our September 18th review and we only made one change in our Long-Term Portfolio – selling 5 calls against our Berkshire Hathaway position.  The LTP went from $1,039,240 to $1,065,198 but the big move was the Tesla (TSLA) postion in the STP, that went from -$881,087 to -673,065 (including our 50% cash-out), accounting for over $200,000 of the gains.  Because of the cash-out, TSLA is now less volatile for us as we wanted to be sure our hedges were true hedges into the Elections, Earnings and the Holidays – all hitting us bang, bang, bang for the next and last 77 days of 2020.
We just did our STP review on Tuesday and we got much more aggressively short in order to cover our now $1M gain for the year.  It should be noted there was an error in the price of the SQQQ June $30 calls, which were sold for $8.50, not $11.70 (the put price) but, fortunately, our other positions acquited themselves and made up for the downward adjustment.  We're also half CASH!!! in the STP and that means we're flexible and ready to take advantag of earnings season and we will be looking for bullish bargains because we have PLENTY of downside protection at the moment.
UPRO is our new hedge and the short $50 puts are rollable so, in a catastrophe that brings us down to $30, we expect to be able to roll the short puts and end up with $400,000 from the long puts from our net $179,500 entry.  If that does not happen, then the short puts will pay us $20,500 in January (already in the net) and another $80,000 over the next 4 quarters so the net cost of our $400,000 insurance policy should be about $100,000 when all is said and done.  
CMG – has earnings next week (21st)
SQQQ – cost us net $58,000 and it's at least a $300,000 potential spread (rollable as well) and, of course, we will sell more short calls to pay down that
…

http://welcome.philstockworld.com/wp-content/uploads/2015/09/PSW-Adooma-logo.png
0
0
Phil
http://welcome.philstockworld.com/wp-content/uploads/2015/09/PSW-Adooma-logo.png
Phil
2020-10-16 12:27:15
2020-10-16 12:27:15
Philstockworld October Portfolio Review (Members Only)