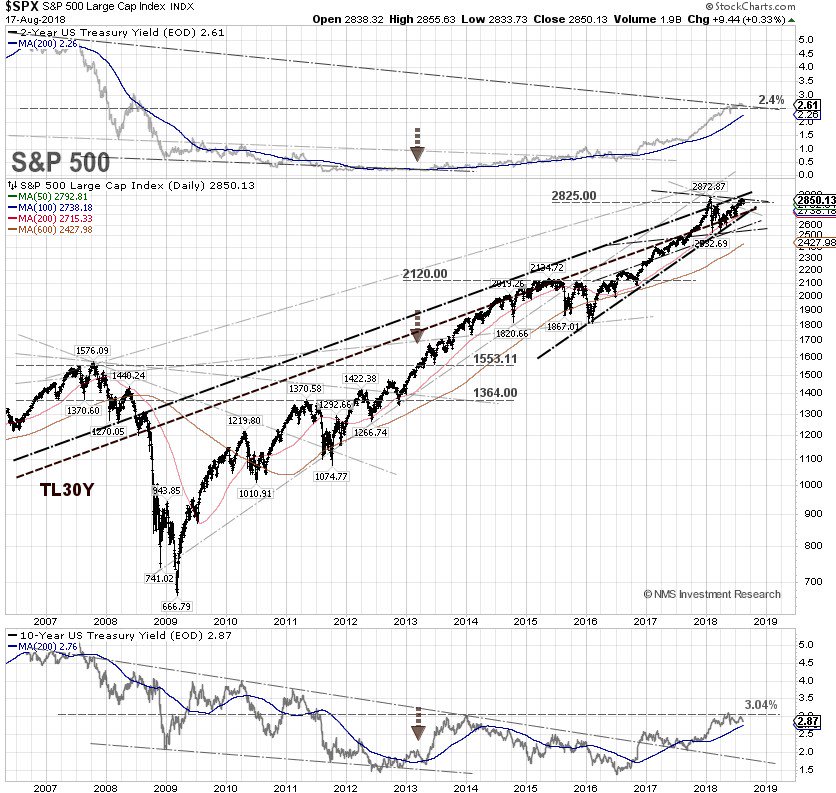 3,500 days.
That's how long the bull market has lasted as of today since the BIG CRASH on March 9th, 2009.  If you've forgotten how much fun that was, take a moment to read our 2010 reviews, written while the whole thing was a fresh wound:
?As of tomorrow, this will officially be the longest bull market in US history but it is VITALLY important to Trump and the Republicans that it continue until November, when the GOP can ill-afford to have you pulling levers while seeing red in your portfolios.  There's only so many votes a Russian hacker can change in one day, you know!  
To that end, Trump has now called for a weaker Dollar, publicly complaining about the Fed's tighter monetary policy and saying the Fed should help him do more to boost the economy – never mind that that's not at all what the Fed is supposed to be doing.  So far, Trump has the Atlanta Fed's Bostic in his court and Bostic has now said he will dissent against further rate hikes to prevent the yield curve from inverting.
Trump has also accused China and the EU of manipulating their currency to make it weaker – giving them unfair trade advantages (it makes their exports to the US cheaper – as if the US is the only person they trade with) and all that has combined to take the Dollar down over 1% in the past week, which then reprices the market up 1% (since we buy stocks in Dollars) giving Trump the same "unfair" advantage he accuses Europe of when measuring HIS rally (the one he's been here for the last 585 out of 2,200 points of).  
That's right, Trump got on this S&P 500 ride at 2,275 and the index has gained  26% in two years for an average of 13% a year,…

http://welcome.philstockworld.com/wp-content/uploads/2015/09/PSW-Adooma-logo.png
0
0
Phil
http://welcome.philstockworld.com/wp-content/uploads/2015/09/PSW-Adooma-logo.png
Phil
2018-08-21 12:32:42
2018-08-21 12:32:42
2,860 Tuesday – Donald Dumps on the Dollar, Demands Fed Help Boost Markets