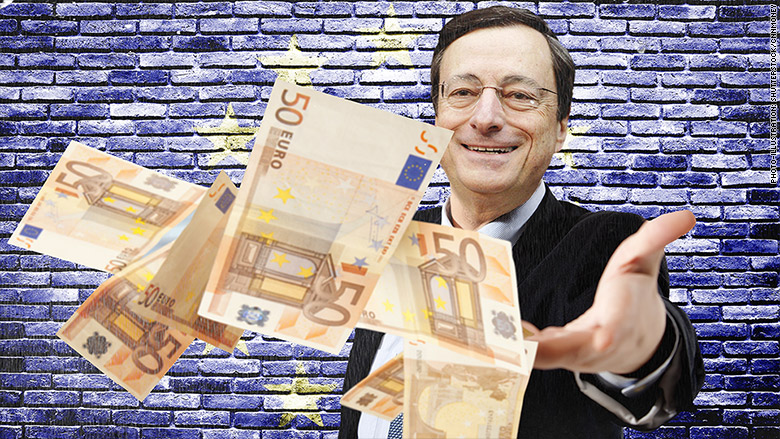 "My baby gives it up every day

My baby gives it, she gives it away

My baby gives it up every day

My baby She just gives it away" – Townshend
MORE FREE MONEY!!!
Not too surprising as that's the answer Goldman Sach's pet Central Banker, Mario Draghi, has for every situation but today's announcement from the ECB to hold rates steady AND continue pumping 60 BILLION Euros PER MONTH into the economy ($864Bn/yr) was more generous than expected in an economy that is closer to inflation than deflation with record-low unemployment and markets at all-time highs.  Is this really still not enough?  
The composite PMI is already over the ECB's 2% target and inflation in the Euro-zone has gone from 0% in 2015 to 0.5% last year and now is 1.5% and the ECB is bound by law to tighten if inflation goes over 2% so it seems like Draghi will only close that barn door long after the horses have bolted.  This is especially worrying as the only reason we're getting low inflation readings now in the ECB is because the Euro has gotten much stronger – up over 15% since April.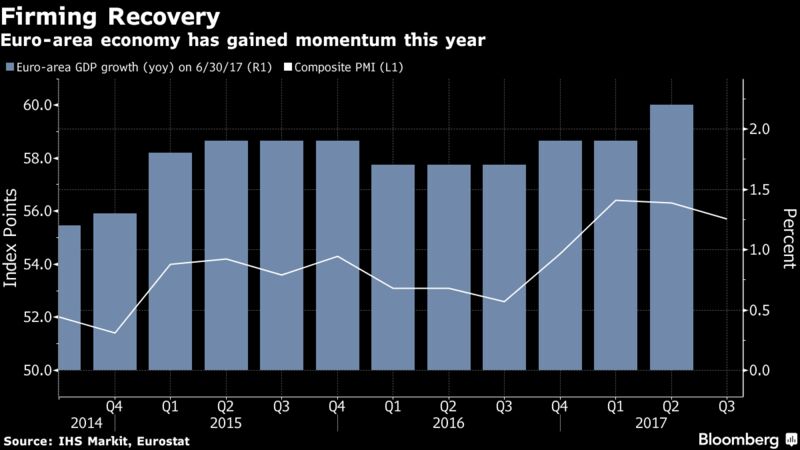 For many economists, the central bank has little choice but to slow buying next year — simply because it'll soon run out of bonds. Holdings are scheduled to reach nearly 2.3 TRILLION Euros by the end of the year, equivalent to almost a quarter of the bloc's annual output.  "The question is whether a shortage of bonds in some markets will turn into outright scarcity, and how best to address this problem," said Marchel Alexandrovich, an economist at Jefferies in London.
Meanwhile, we're watching out for Irma as she heads towards Florida and, as we predicted for you in yesterday morning's PSW Report (only $3/day to have it delivered pre-market), oil topped out just under $49.50:
Generally, I expect strong bounces today but failing those will put us
…

http://welcome.philstockworld.com/wp-content/uploads/2015/09/PSW-Adooma-logo.png
0
0
Phil
http://welcome.philstockworld.com/wp-content/uploads/2015/09/PSW-Adooma-logo.png
Phil
2017-09-07 12:30:49
2017-09-07 12:30:49
Free Money Thursday – ECB Votes to Keep Giving it Away