Down and down we go.
The Futures are off about 200 points on the Dow (/YM) at 24,250 with 2,625 on the S&P (/ES), 6,500 on the Nasdaq (/NQ) and 1,470 on the Russell (/RTY) and on Wednesday Morning we put up this chart of the bounce lines and that means the Dow, S&P and Nasdaq have now all turned red and only the NYSE is still above the DOOM!!! line, below which we have to start looking for the next 10% leg to our correction.  
And CORRECTION is what it is as stocks move towards CORRECT prices that are more closely matched to their values and some stocks are even below their fair values already – but that won't stop them from going lower just the same – because stocks can become as undervalued as they were overvalued.  That's what makes stock-picking so much fun!  
Meanwhile, before we go bargain-hunting, we have to make sure we are well hedged for the next downturn and Wednesday we published an SQQQ hedge in our Morning Report and it had already gone out as a Top Trade Alert on Tuesday afternoon and this morning, unless we get a 200-point bounce early on – we're going to add it to our Short-Term Portfolio as well, to give us another $50,000 worth of protection because this is starting to get ugly folks – though today is a low-volume half-day in the US – so we can't be sure anything we see today is real.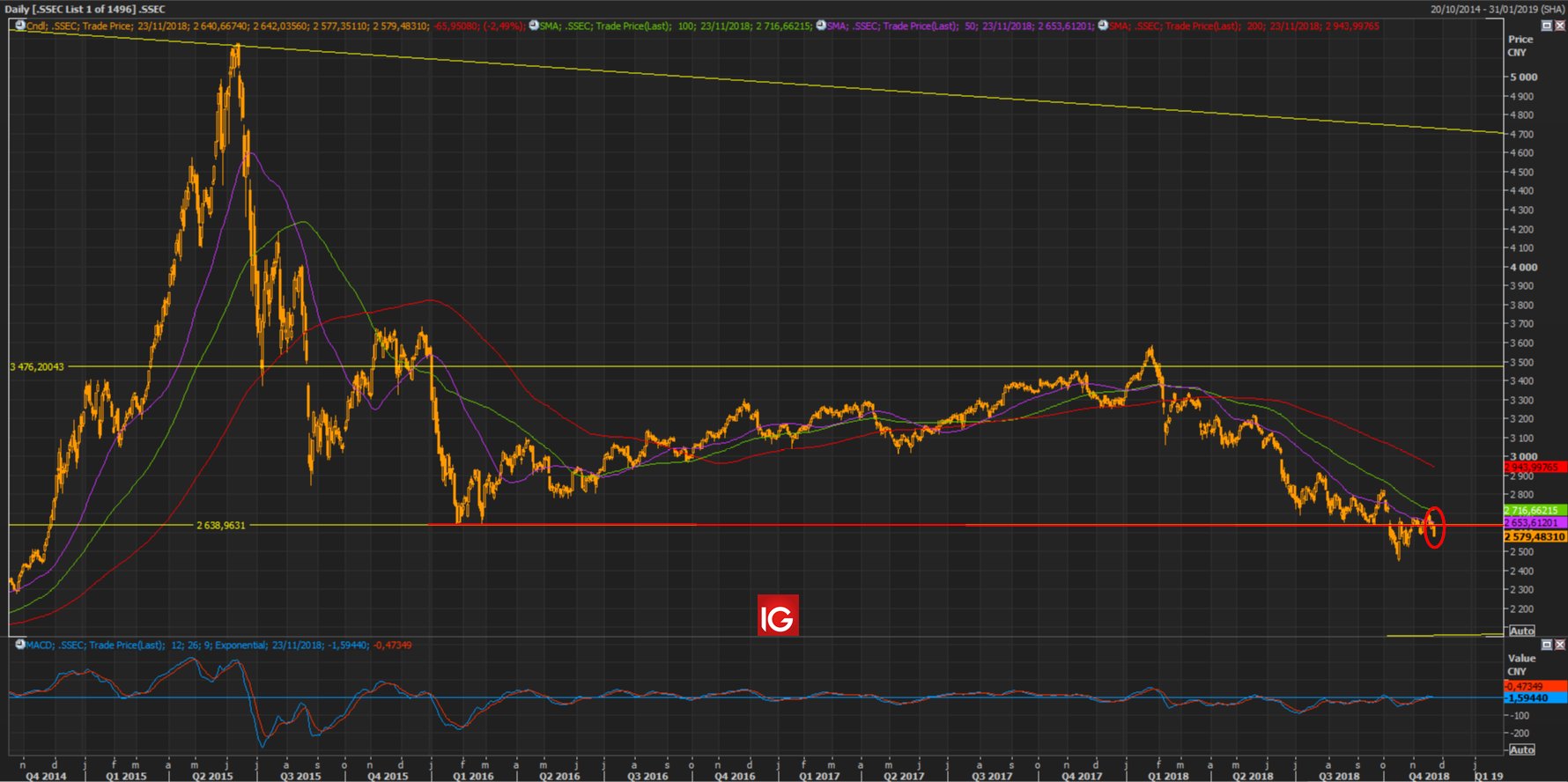 China's Shanghai Composite brought the pain this morning, dropping 2.5% into the close.  As you can see from the chart above, the Shanghai did it's own weak bounce on talk of a resumption of Trade Talks between Trump and Xi but comments made by China over the past couple of days indicate the two countries are miles apart and Trump is now asking that all US allies stop using Chinese Tech Giant Huawei (World's 2nd largest phone maker) amidst unproven allegations of spyware. 
Certainly this is not a good way to broker trade deals though Trump may think this is some kind of bargaining chip he'll be able to use as in "Sure they're spying on us but,
…

http://welcome.philstockworld.com/wp-content/uploads/2015/09/PSW-Adooma-logo.png
0
0
Phil
http://welcome.philstockworld.com/wp-content/uploads/2015/09/PSW-Adooma-logo.png
Phil
2018-11-23 14:01:31
2018-11-23 14:01:31
Friday Market Failure – Weak Finish to a Weak Week