Here we are again. 
The S&P 500 is back to 3,000, the Dow 27,000, Nasdaq 7,950 and Russell 1,550 so all is well(ish) for the moment.  Earnings have been, so far, on track for most of our early reporting companies but notable misses from big companies like AA, GS, UNP and ERIC have kept investors slightly concerned while the economic reports have generally been trending down. 
We'll see the Leading Economic Indicators Report at 10am but it doesn't really matter as we have Kaplan at 9, George and Kaplan at 10, Kashkari at 10:30, Clarida at 11:30 and Kaplan again at 5pm so whatever message Kaplan is selling is one the Fed is looking to make sure is repeated over and over again.  
I'm not sure what they are doing with Kaplan as his 9am is supposedly in Washington, DC while his 10am is scheduled for Denver but he's an economist, not a physicist – so he probably doesn't know that's not physically possible…  On Wednesday, Kaplan said the Fed was "actively debating issuing a digital currency" so BitCoin fans may want to pay attention to his speeches as well.  
Kaplan also "admitted" what I've maintained for years – that the Fed's ZIRP policy is a reaction to the US Government's $23 TRILLION in debt because each 1% of interest paid on bonds now translates to $230Bn out of the Government's budget.  Kaplan also noted: "People around the world are working real hard to try to find alternatives to dollars and dollar infrastructure because the more they're invested in that, the more susceptible they are to sanctions, tariffs and what's going on right now."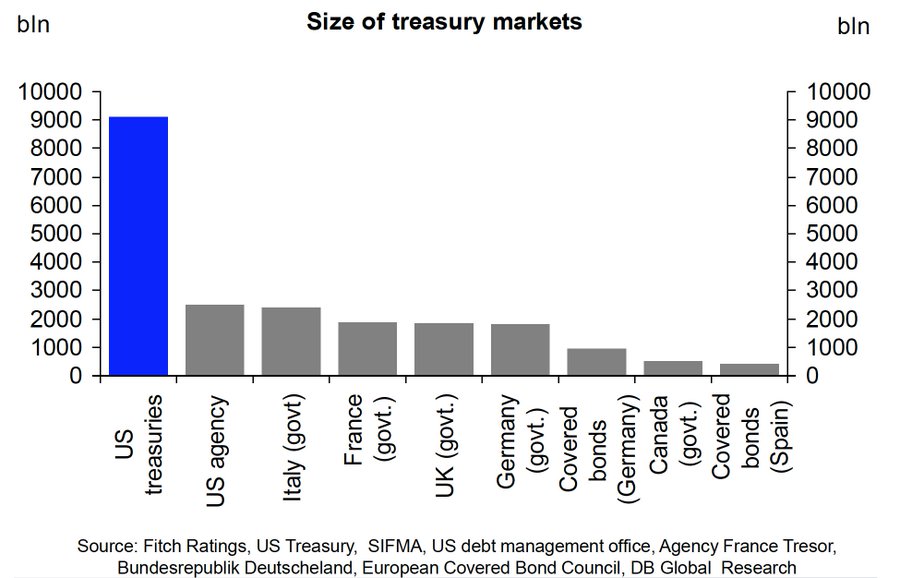 In other words, Trump's erratic behavior is now threatening the Dollar's role as the World's reserve currency – Putin couldn't have done more damage to our country if he had bombed us than Trump has done – and this mess can't be cleaned up easily.  Losing our status as the World's reserve currency could put us just a step or two away from bankruptcy – just like companies with too much debt that get downgraded are thrown into chaos.
IN PROGRESS
http://welcome.philstockworld.com/wp-content/uploads/2015/09/PSW-Adooma-logo.png
0
0
Phil
http://welcome.philstockworld.com/wp-content/uploads/2015/09/PSW-Adooma-logo.png
Phil
2019-10-18 12:35:56
2019-10-18 12:35:56
Friday Market Follies – Flirting with 3,000 into the Weekend