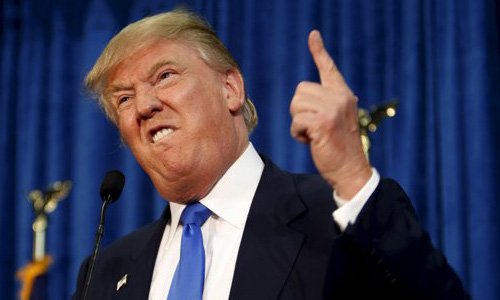 F**k the poor.  
F**k the middle class.  After failing to take away your health care, Team Trump has unveiled its latest scheme to destroy the bottom 90% of Americans by rolling out a tax plan that is so ridiculously unfair that they are trying to get it voted on before it can be scored – like they did with their health care bill – because this monstrosity would never stand up to scrutiny over time. 
Corporate tax rates are dropping from 35% to 20% but, on top of that companies can now deduct ALL the costs of purchasing new equipment and money made overseas is now taxed at just 12%.  By the way, PSW is officially moving to the Bahamas, which have no Corporate Taxes and we'll be bringing the money back to the US at the 12% rate so screw you 20% – that's too much for us!  Gosh that was hard to avoid, wasn't it.  Because we're moving to the Bahamas, I will need a private jet to fly back and forth – good thing that's fully deductible too – guess I won't start paying that 8% until the Government is done paying for my plane and, by "the Government" – I mean you suckers who think Trump is trying to help you – GOD you people are dumb!  
Trump's cabinet includes Billionaires Betsy DeVos and, of course, Jared Kushner, who is currently curing cancer on his way to broker a peace treaty in the Middle East and Wilbur Ross and Gary Cohn are also Billionaires while Cordish, Mnuchin, Tillerson and Liddle are all in the $100-300M range.  Even Keelyane Conway, for some reason, has $45M and James Mattis has $10.5M, Jeff Sessions $10M…  General John Kelly is the poorest guy in the room with only half a million to his name – no wonder he is so angry!
The President and his cabinet have $17Bn, which is more money than the bottom 100M Americans have, combined.  They earn roughly $1.3Bn a year, mostly through corporate entities and partnerships and these tax cuts will save them over $200M a year but the real bonus is eliminating the Estate Tax, which will save them about $7Bn and,…

http://welcome.philstockworld.com/wp-content/uploads/2015/09/PSW-Adooma-logo.png
0
0
Phil
http://welcome.philstockworld.com/wp-content/uploads/2015/09/PSW-Adooma-logo.png
Phil
2017-11-03 12:23:51
2017-11-03 12:23:51
FU Friday – Team Trump Gives Themselves Billions in Tax Cuts, Gives You $1,182