That's right, the President is at it again.
Less than a month after bragging about the jobs numbers before they were released, President Trump told a rally yesterday:  "Somebody actually predicted today, 5.3.   I don't think that's going to happen — 5.3. If it has a 4 in front of it, we're happy. If it has like a 3 but it's a 3.8, 3.9, 3.7, we're OK."  So of course the market rallied yesterday as earnings have been decent and we must be having spectacular growth if the President says so.  After all, when has Donald Trump ever lied to us?
We get the official GDP Report at 8:30 but, as you can see from the St Louis Fed's chart above, Real GDP, which takes into account that the Dollar is still down 7% from when Trump took office, has been a disaster under Trump with just 2.5% average growth and, as you can see, we've had 6 quarters of growth over 3.75%, 3 of which were over 4.5% since the Recession and none of those were under Trump (I won't say who it was because the President will say it's FAKE NEWS).  
The Atlanta Fed is sticking to their 4.5% forecast (see Wednesday's notes) and we might hit it with the inventory growth but piling up inventory at the docks because of a sudden tariff tiff is not a true positive on the GDP – the assumption is those goods will ultimately be sold but maybe not as Trump is already bailing out the Farmers who can't sell $12Bn worth of crops.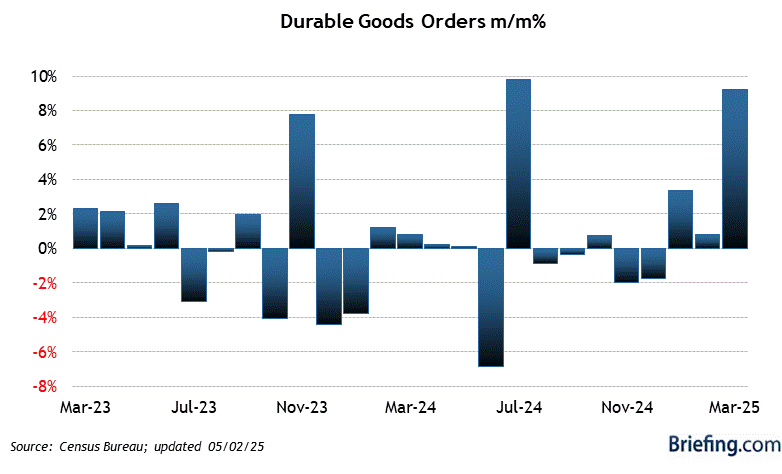 Yesterday's Durable Goods Report was a big miss, increasing just 1% vs 3.2% expected and, excluding Transportation (Boeing is a huge variable), it was only up 0.4%.  May was -0.3% and April was -1% and that's the quarter so the economic strength, assuming we are getting it, is not coming from things that will last and it's not coming from housing and it's not coming from commercial development – it will be interesting to see where the GDP number does come from.
Meanwhile, I already put out a note to our Members to short the Index Futures as we expected some earnings…

http://welcome.philstockworld.com/wp-content/uploads/2015/09/PSW-Adooma-logo.png
0
0
Phil
http://welcome.philstockworld.com/wp-content/uploads/2015/09/PSW-Adooma-logo.png
Phil
2018-07-27 12:14:56
2018-07-27 12:14:56
GDP Friday – "Some Say 5.3%, Some Say 3.7%, If it has a 4 in Front of it, We're Happy"