"Nothing really matters,
Anyone can see,
Nothing really matters,
Nothing really matters to me." – Queen 
Does GDP even matter?
We'll see this morning as we're going to get the worst GDP reading since 2008 - and that's just for Quarter 1, Quarter 2 will be much worse – there's no stopping that now (another Queen song) and that number will show a double-digit decline in GDP so -5% for Q1 is actually tame by comparison.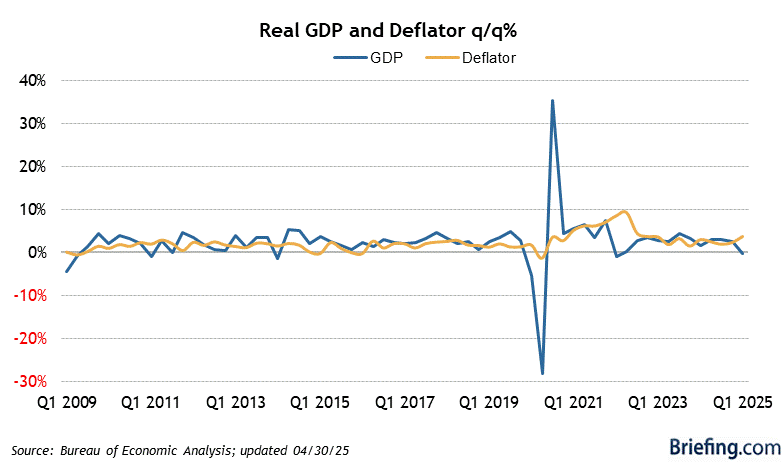 8:30 Update:  As I write this, the S&P Futures are up 0.25% at 3,040 and the Dow is up 0.7% at 25,700.  In addition to GDP we have the Durable Goods Report, which is showing a 17.2% drop in April and -7.4% ex-Transportation, which shows you how bad Transportation was in April.  We also had another 2.12M Americans file for Unemployment – also worse than expected but none of this seems to be affecting the markets – which are chugging along at their pre-market highs.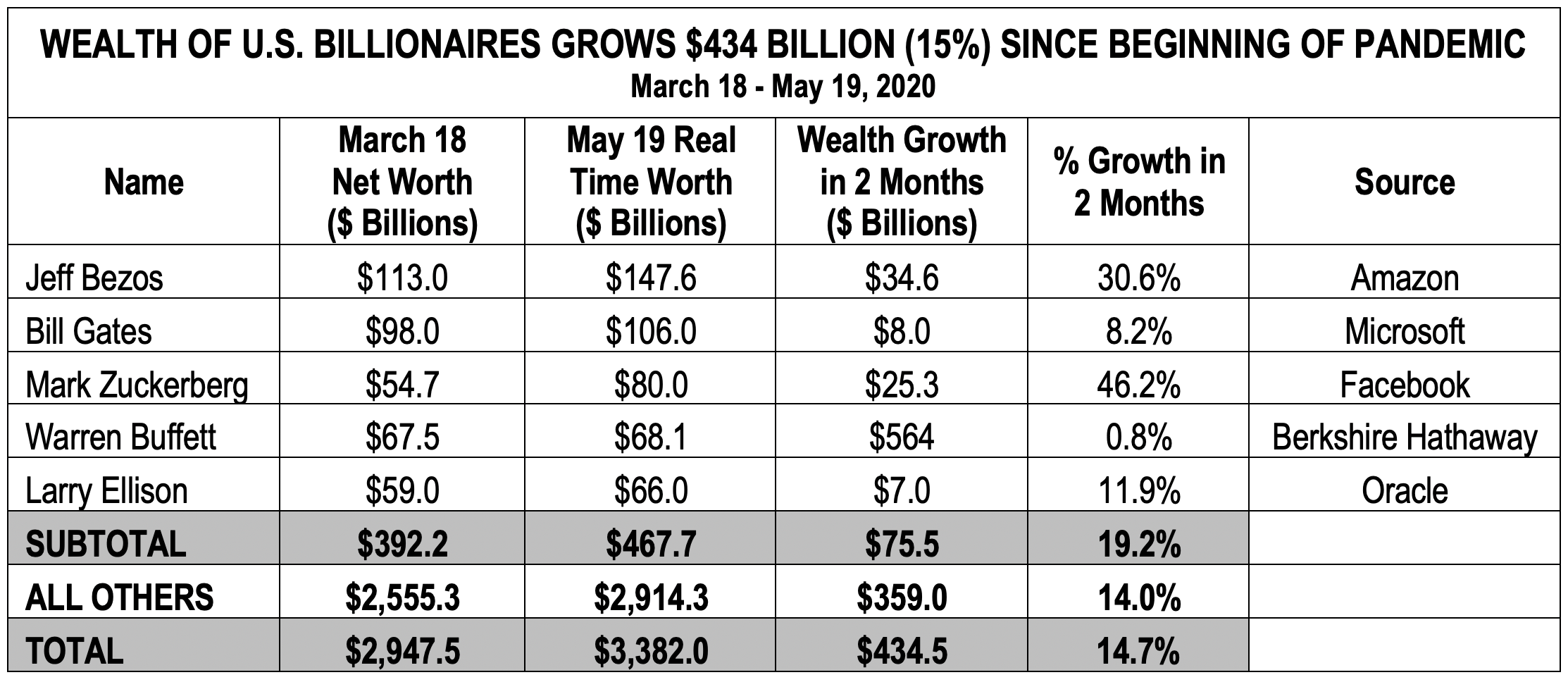 We can only assume that Liquidity Trumps all other things – as does the Oligarchy and that was on full display in this "Tax Fairness" Report which shows how $434Bn of the Government's $2.7Tn bailout (so far) has gone directly to America's 630 wealthiest people (Donald Trump is #248) a 15% increase in their $2.6Tn total wealth in the past two months!
16 new Billionaires were added to the Forbes List, including Trump's pal Kanye West – that's in the past 60 days!  During that same 60 days, 38M American's lost their jobs, 1.5M became infected with Coronavirus and 100,000 died but, as the President says – they are soldiers going to war for Capitalism, right?
"The surge in billionaire wealth during a global pandemic underscores the grotesque nature of unequal sacrifice," said Chuck Collins, director of the IPS Program on Inequality and co-author of the Billionaire Bonanza 2020 report. "While millions risk their lives and livelihoods as first responders and front line workers, these billionaires benefit from an economy and tax system that is wired to funnel
…

http://welcome.philstockworld.com/wp-content/uploads/2015/09/PSW-Adooma-logo.png
0
0
Phil
http://welcome.philstockworld.com/wp-content/uploads/2015/09/PSW-Adooma-logo.png
Phil
2020-05-28 12:31:24
2020-05-28 12:31:24
GDPhursday – Does Anything Matter?