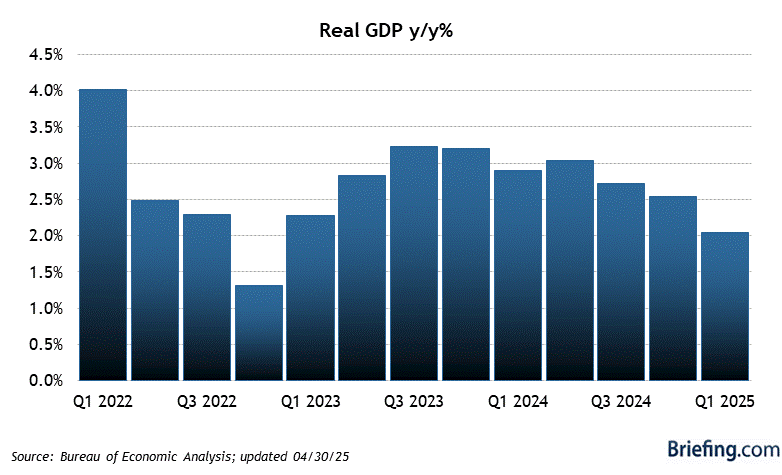 The final Q3 GDP Report is out this morning.
While the quarterly figure is supposed to come in at 3.3%, the first Q was only 1.2% and Q2 was 3.1% and that averages 2.53%, far, far below Trump's claim of 3% and, in order to hit 3% for the year, Q4 would have to jump to 4.5% – and that's not very likely at all.  2.5% GDP growth is better than last year's 1.5% average growth rate but far, far shy of 2015's 2.92% because, in reality, it's hard to grow an $18,570,000,000,000 economy 3%, which would be adding $557Bn.  
$557Bn is the entire GDP of Argentina, the 21st ranked country by GDP.  Saudi Arabia is 20th at $646Bn, which is 3.4% of our economy.  Isreal's GDP is $318Bn, just 1.7% of our own so, essentially, the US builds an entire Israel and absorbs it into our economy every 6 months.  Singapore is $296Bn, Ireland is $293Bn,  Portugal $204Bn… you get the idea – $557Bn is a lot of money – and that's why people who tell you we're going to punch up to that level and beyond are full of crap and assume you have no idea how to do the math, so you'll swallow their crap and repeat it to other people as if it's a fact.  
According to the Tax Policy Center's report on the Trump Tax Plan that just passed the House and Senate, we are growing something by 5% of our GDP but, unfortunately, it's the level of Debt to our GDP, which already stands at 108% with just over $20Tn in debt.  Even at just 1.5%, our Government is spending $300Bn a year in interest on that debt but the Fed is raising rates at least 1% next year so that will add another $200Bn in interest payments, taking up 40% of our anticipated GDP growth. 
That can quickly get much, MUCH worse if inflation kicks up and people demand more for bonds to keep up or if the Dollar devalues if, for example, someone were to pass irresponsible tax legislation that gave huge tax breaks to the rich while doing nothing to improve the lives of 90% of the people who live in the country, which would leave little possibility for GDP growth unless,…

http://welcome.philstockworld.com/wp-content/uploads/2015/09/PSW-Adooma-logo.png
0
0
Phil
http://welcome.philstockworld.com/wp-content/uploads/2015/09/PSW-Adooma-logo.png
Phil
2017-12-21 13:23:06
2017-12-21 13:23:06
GDPhursday – No Way We Make 3% This Year