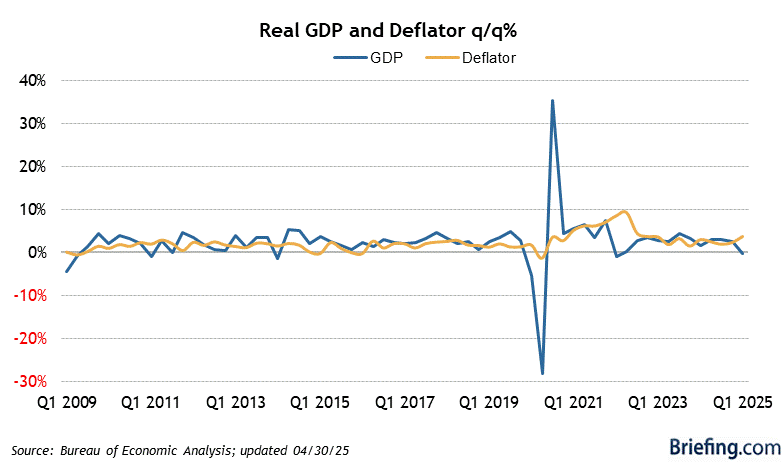 GDP is coming at 8:30 and it's going to suck.
-32.5% is expected and it's the 2nd revision to Q2's GDP, so there's not likely to be anything very surprising.  As we noted yesterday, what really matters is how much Q3 improves but we're a long way from finding that out so people will speculate off Q2 and that's why Powell is scheduled to speak at the market open – in case we start selling off as people realize a -32.5% GDP doesn't quite square with record-high equities.  
Covid cases are over 24M this morning around the world and India is seeing a record spike and South Korea, Italy and France reporting the most new daily infections in months.  The US has gotten their infections under control by no longer testing people.  The U.S. Centers for Disease Control and Prevention's shift in guidance on Covid-19 testing away from asymptomatic individuals this week alarmed many public-health experts who say it's a wrong turn that could restrict how many tests are performed.  
CNN reported on Wednesday that the CDC guidance change was due to pressure from Trump administration officials, citing an unidentified official. New York Governor Andrew Cuomo called the move "political propaganda" and an effort by President Donald Trump to bring down the number of cases with less testing.
Public health experts said the new guidance, released as part of an unpublicized update to the CDC's website, could in fact cut down on testing.  "This makes no sense," wrote Leana Wen, a physician who formerly led Planned Parenthood and currently serves as visiting professor of health policy and management at George Washington University, in a tweet late Tuesday. "We need more testing, not less."  Howard Forman, director of the Yale School of Public Health's health-care management program, called the shift "insane and counter to all the best evidence that we have about how testing is supposed to work and appears to work."
IN PROGRESS
http://welcome.philstockworld.com/wp-content/uploads/2015/09/PSW-Adooma-logo.png
0
0
Phil
http://welcome.philstockworld.com/wp-content/uploads/2015/09/PSW-Adooma-logo.png
Phil
2020-08-27 12:32:08
2020-08-27 12:32:08
GPDThursday – Can Powell Reassure the Markets?