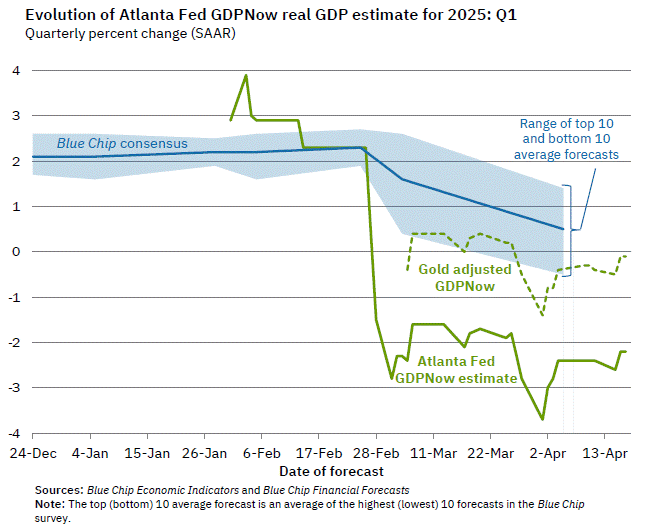 GDP estimates are down 40%.
They never should have been at 10% in the first place but we can take the Fed's complete inability to accurately predict what will happen in the economy as a given and just focus on the trends.  Other leading Economorons have been bringing their estimates down as well as the grand re-opening is not going as smoothly as first thought. 
The range of predictions is staggering – from 2% to 7% among those surveyed – leaving a gap the size of Canada's entire economy in-between.  Speaking of Canada, our neighbor to the North has re-locked down their most populous province (and, if you can name 3 you are a leading Canada expert) as their re-opening led to a disastrous resurgence of the virus – particularly the more contageous new strains.  "That's just science" said the mayor of 100 towns and cities as their citizens drove past them on the way in and out of Canada for beer.
Hopefully we'll do better though that's like back last April when we HOPED the virus would stay in China and then we HOPED it would only be a few cases in the US, etc.  Reality can be a real bitch sometimes – good thing we're ignoring it again.  It's the timing of the virus that is killing us – it's too close to Summer to close the beaches again.  Just a few kids eaten by sharks so far – nothing to worry about…
Five states: Michigan, New York, Florida, Pennsylvania and New Jersey account for some 42% of newly reported cases. In Michigan, adults aged 20 to 39 have the highest daily case rates, new data show. Case rates for children aged 19 and under are at a record, more than quadruple from a month ago. There were 301 reported school outbreaks as of early last week, up from 248 the week prior, according to state data.  In addition to school sports, large outbreaks have been tied to the recent Easter holiday and spring breaks.
Driving the overall uptick among younger people in Michigan, and more broadly, is a confluence of fatigue from the pandemic, which is leading some people to engage in more close contact, and the spread of the more transmissible U.K. variant, known as B.1.1.7.  "It…

http://welcome.philstockworld.com/wp-content/uploads/2015/09/PSW-Adooma-logo.png
0
0
Phil
http://welcome.philstockworld.com/wp-content/uploads/2015/09/PSW-Adooma-logo.png
Phil
2021-04-12 12:35:03
2021-04-12 12:35:03
Mid-April Monday – Earnings Season Begins