Now we'll see.
30% of the S&P 500 report this week and we'll have more than 2/3 reporting by the end of the week so, hopefully, we'll have a good handle on what's going on by then.   We also have a Fed Meeting on Wednesday and Non-Farm Payrolls on Friday AND the month ends on Tuesday yet I'm VERY concerned because there are SIX (6) Fed speeches scheduled for Friday – that's a lot and it seems like they must be thinking they'll have something to spin with that schedule.
Apple (AAPL) announces their earnings tomorrow, after the bell and this evening we hear from Google (GOOGL) followed by several heavy-hitters lined up tomorrow morning.  It will be nice to get a fuller picture of how the S&P stocks are performing but, generally, it's so far, so good on earnings reports – with not too many areas of serious concern.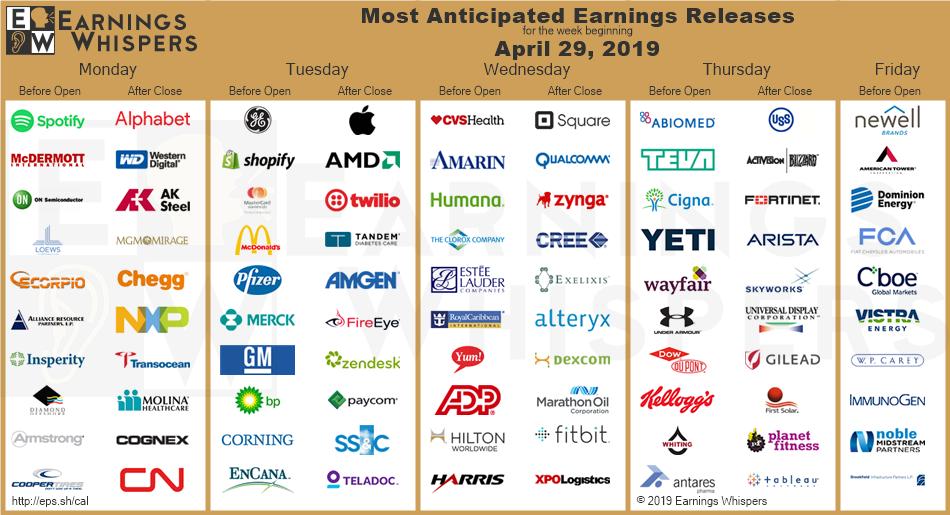 Unfortunately, our first data point of the week is not that good.  Personal Income only went up 0.1%, indicating wage growth is not keeping pace with even the low inflation we supposedly have while Personal Spending blasted up 9% and that means consumers are plunging deeper and deeper into debt, trying to keep up with the inflation the Fed pretends not to see while the economy continues to run on borrowed money.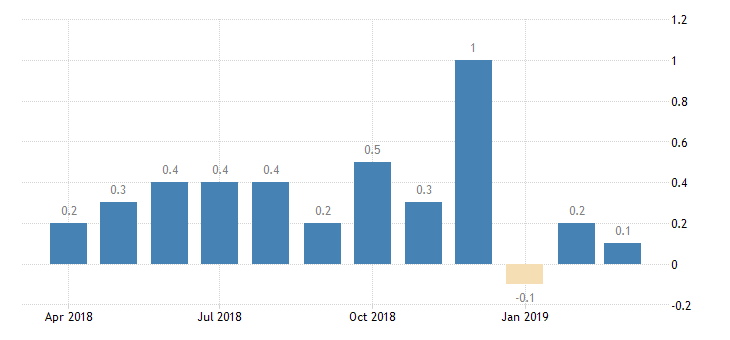 The December bump in personal income reflects all the bonus money paid out on Wall Street, not raises on Main Street and, since the turn of the year, Income Growth has died and automation will continue to kill it as companies spend more and more on machines and less and less on people.  Notice in the above chart that Real Disposable Income has gone negative as rising gas prices along with inflation in other essentials is leaving consumers with less and less to spend (except on Avengers Endgame tickets, of course).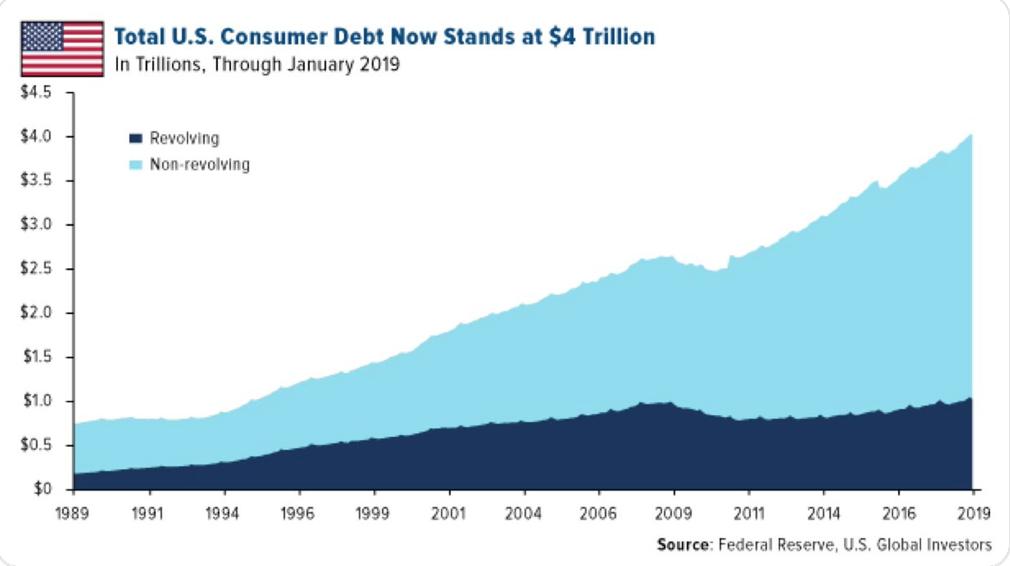 To me, this is not a recipe for a record-high stock market.  If the US consumer breaks (and they are certainly stretched to the breaking point), then there's no one left in…

http://welcome.philstockworld.com/wp-content/uploads/2015/09/PSW-Adooma-logo.png
0
0
Phil
http://welcome.philstockworld.com/wp-content/uploads/2015/09/PSW-Adooma-logo.png
Phil
2019-04-29 12:29:49
2019-04-29 12:29:49
Monday Market Movement – Big Earnings Week Ahead