Yay, I guess.  
The crisis we created may be over!  The US and China may lift tariffs by March 27th – after President Xi finishes a trip to Italy and France, where China may buy both countries under the EU's new BOGO Program.  Meanwhile, to appease Presdent Trump, President Xi has agreed to buy $18Bn worth of Natural Gas (/NG) from, specifically, Cheniere Energy (LNG), the US's largest exporter of Liquefied Natural Gas.  
Of course, this kind of concession is completely meaningless as Natural Gas and Oil (/CL) is what they call a "fungible" commodity, meaning that it's essentially irrelevant WHERE China buys it's Oil and Nat Gas because they will simply replace another buyer here and the guy who used to buy it from us will buy it from someone else or, perhaps, forced Chinese buying of our Natural Gas will create a shortage and artificially raise prices for all Americans.  
Of course LNG has been spending big to boost exports ($15Bn, in fact) as if they KNEW this deal was coming or maybe it's because the deal already came and Trump is just acting like he did something (not surprising) as LNG already signed a deal with China National Petroleum in November, to buy 1.2M tonnes of LNG a year and a tonne of LNG is 48.7Bcf so 58.44Bcf of Natural Gas is 3.6% of the entire US supply of Natural Gas, which is already in the low end of the 5-year range.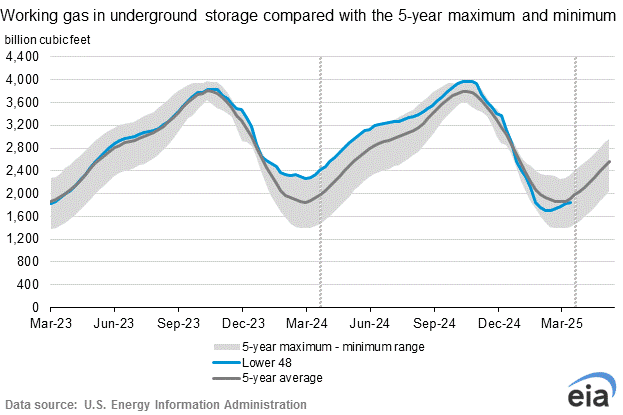 IN PROGRESS
http://welcome.philstockworld.com/wp-content/uploads/2015/09/PSW-Adooma-logo.png
0
0
Phil
http://welcome.philstockworld.com/wp-content/uploads/2015/09/PSW-Adooma-logo.png
Phil
2019-03-04 13:34:11
2019-03-04 13:34:11
Monday Market Moves Up (again) on Trade Progress (again)