We're wating on the Fed.
We have "the greatest stock market in history" and "the greatest economy in history" with "record employment" but, if the Federal Reserve doesn't lower rates below the current 2.5% they have set – it will be "a disaster".  Clearly, to any rational person, something must wrong with those statements existing at the same time but they all come from our President's lips and far be it for me to call Donald Trump a liar – so I guess we just have to accept that it's all true.  
30-Year Fixed Mortgages are still 3.5-4.0% yet Home Sales are still trending lower and that's impacting a lot of high-paying construction jobs which, in turn, impacts the materials industry and even banking, as less people look for loans to buy homes and then the Durable Goods crowd can't sell washing machines, refrigerators, couches and TVs and there's less hardware and paint sales, etc., etc.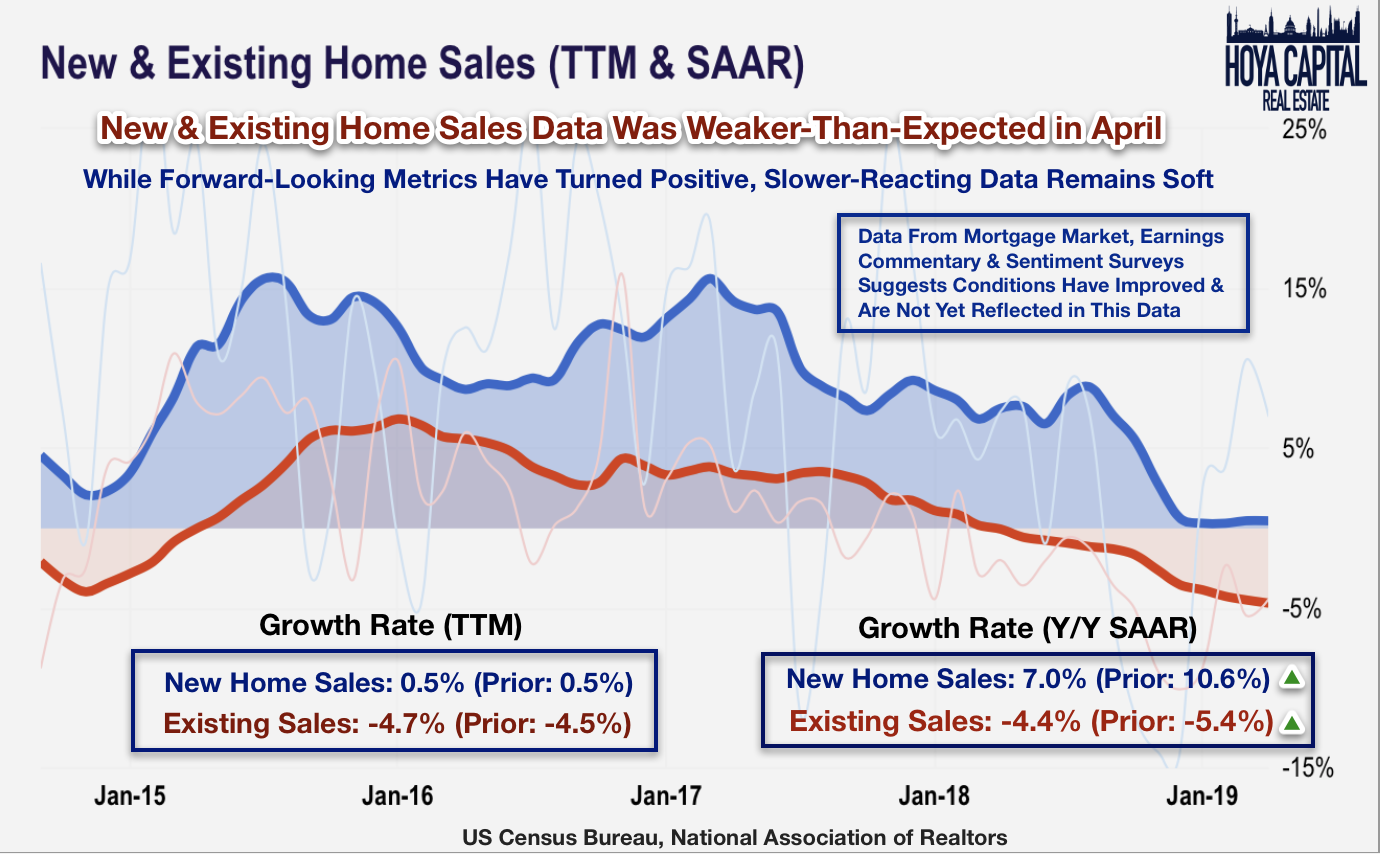 Housing, as always, is a major driver of the economy and it's kind of hard to ignore it when it begins to falter – but that's exactly what the market is doing at the moment.  This is where the panic is coming from as even a 1% rise in rates last year has caused a 10% decline in housing activity and we NEVER came close to getting back to our pre-2008 levels in the first place.  
What Trump doesn't understand is that, for the average American, low rates aren't enough to get them to invest in real estate.  You can't "take advantage" of low rates on homes you can't afford and very few Americans have $50,000 to plunk down on a $250,000 home – not that there are many $250,000 homes left anymore anyway.  Not only that but Property Taxes have risen out of control and Trump has limited their deductability – making the rises much harsher and not many people in the bottom 90% have tax lawyers to get them out of paying their share.  
IN PROGRESS
http://welcome.philstockworld.com/wp-content/uploads/2015/09/PSW-Adooma-logo.png
0
0
Phil
http://welcome.philstockworld.com/wp-content/uploads/2015/09/PSW-Adooma-logo.png
Phil
2019-06-17 12:35:21
2019-06-17 12:35:21
Monetary Monday – Market on Pause Ahead of the Fed