Whatever the jobs number, G20 lies ahead.
As you can see from the chart on the right, the macro data for August has taken a very sharp downturn so it seems unlikely that we'll be matching last month's level of 255,000 jobs created and, in fact, 180,000 is the whisper number and that would be nice, if the US population wasn't growing by 220,000 per month.  Adding anything less than 220,000 jobs is falling behind in total employment. 
That's why we don't care much about the headline number - which is estimated out of 165M jobs so 50,000 jobs up or down is a 0.03% tracking error which is why it's idiotic to see these figures taken so seriously every month.  No one in the MSM ever tells you these things because you tune in or click on the Non-Farm Payroll Report and hundreds of highly-paid pundits make a living discussing the NFP so none of them are going to turn around and tell you what complete and utter BS the number is, are they?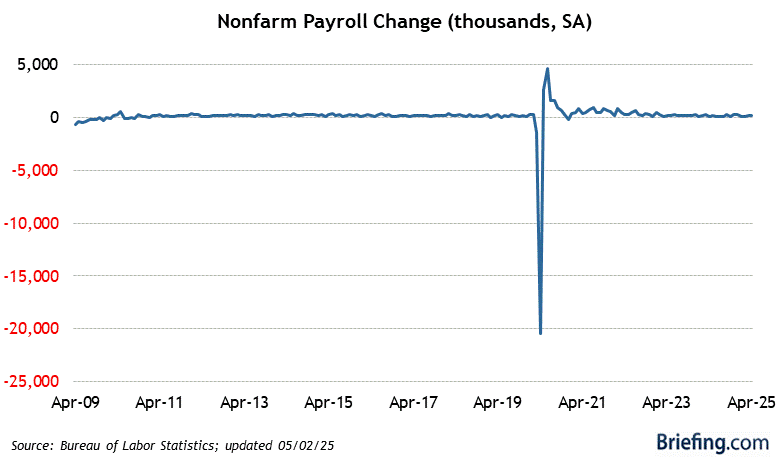 So we're expecting a miss this morning, even from the lower expectations and we only need one chart (above) to make that prediction and I will be on TV Tuesday morning to discuss it and they won't let me decry the whole thing as a farce – not if I want to be invited back!  
Our working theory was to hold Gasoline Futures (/RB) longs overnight in expectations of a weak jobs report weakening the Dollar and popping /RB back over the $1.30 line after yesterday's 4.5% sell-off.  We're hoping for $1.32 or better as we're coming into the holiday weekend but anything over $1.30 is a keep – so tight stops over the line.
IN PROGRESS
http://welcome.philstockworld.com/wp-content/uploads/2015/09/PSW-Adooma-logo.png
0
0
Phil
http://welcome.philstockworld.com/wp-content/uploads/2015/09/PSW-Adooma-logo.png
Phil
2016-09-02 12:30:06
2016-09-02 12:30:06
Non Farm Friday – Is America Working?