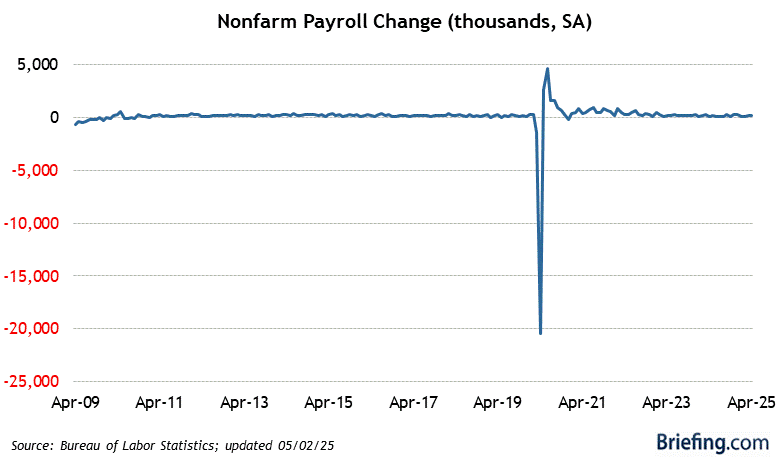 It's Non-Farm Payroll Day today. 
We should be around 160,000 jobs and this is Obama's last report card as we approach 15M jobs added since 2010.  This ranks Obama way behind Clinton, who created 22.9M jobs but still, it's a pretty good number.  Much more important than jobs, however, is hourly earnings and those have been rising steadily over the same period and that's the number we need to watch for signs of whether or not the economy is healthy.  
President Trump (get used to it) saved 800 jobs yesterday at a cost of just $7M in addition to continuing to provide United Technology (UTX) with $6 BILLION in defense contracts which make up a good portion of their $7.5Bn in profits.  UTX thanked the President by shipping 1,300 jobs overseas anyway and closing another plant in Indiana – the state whose taxpayers are on the hook for the $7M bailout of the hugely profitable corporation.
CNBC analyst Jim Pethokoukis said Trump's speech at Carrier yesterday was "absolutely the worst economic policy speech since Mondale" but that's not fair as Trump isn't actually President yet so we shouldn't count it – I'm sure he'll be able to top it once he's actually in office – there's no way Trump will let himself come in second to Walter Mondale!  
"The idea that American corporations are going to have to make business decisions, not based on the fact that we've created an ideal environment for economic growth in the United States, but out of fear of punitive actions based on who knows what criteria exactly from a presidential administration. I think that's absolutely chilling," he said in an interview with CNBC's "Closing Bell."
And that guy works for a CONSERVATIVE think tank!  
This is going to be a fun four years and I'm very excited by the trading environment, with Presidential tweets moving the market up and down regularly.  Meanwhile, China is wasting no time at all filling the Global leadership gap as President Xi headed straight to Latin America where he's set up a huge trade deal with Ecuador, raised the diplomatic status of Chile and initiated…

http://welcome.philstockworld.com/wp-content/uploads/2015/09/PSW-Adooma-logo.png
0
0
Phil
http://welcome.philstockworld.com/wp-content/uploads/2015/09/PSW-Adooma-logo.png
Phil
2016-12-02 12:46:42
2016-12-02 12:46:42
Non-Farm Friday – Is America Working?