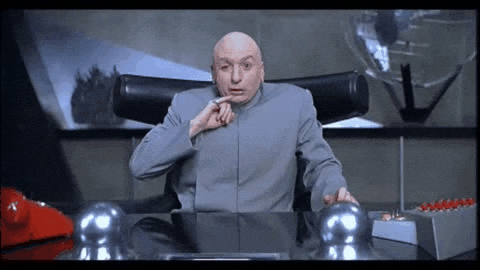 Your love (your love keeps lifting me)

Keep on lifting (love keeps lifting me)

Higher (lifting me)

Higher and higher (higher) – Jackie Wilson
Up and up the markets go, where they stop — well, they don't seem to be stopping, do they?
Last month we couldn't believe we were already close to $2M in our primary paired portfolios.  The Long-Term and Short-Term Portfolios stood at $1,990,381 as of about the 15th of March and, although we played cautiously and added more hedges, the LTP has marched on to $1,429,270 by itself (as of the 4/18 review) while the STP took a $36,413 hit but that still left it at $704,785 for a combined total of $2,134,055 – up $1,534,055 (255%) from our original $600,000 start on Jan 2nd, 2018 and up $143,674 for the month, which is 24% of $600,000 but "just" 7.2% higher than where we were in March.
I hate to be in this position as we're clearly benefitting from RIDICULOUS market conditions and I know from experience that, no matter how many times I say it, people won't believe how quickly we can give back a big chunk of these profits.  Just this morning, GOOGL went down 8%, INTC is down 13% in the past week…  If that can happen to big blue chip stocks – what can happen to the other crap?  
We've been purging things we think are overvalued and we keep hedging but, when you make 255% in less than 18 months you have to KNOW that there's something wrong with the markets and, eventually, things may normalize on you.  I've discussed FOMO (fear of missing out) a lot lately and sure, we'd hate to have missed another $143,674 in gains and now those gains are a buffer against future losses but $2M is A LOT of money to risk and we're getting to the point where I'd rather cash it and start again with a fresh $600,000 – locking $1.4M away in a safer place.
…

http://welcome.philstockworld.com/wp-content/uploads/2015/09/PSW-Adooma-logo.png
0
0
Phil
http://welcome.philstockworld.com/wp-content/uploads/2015/09/PSW-Adooma-logo.png
Phil
2019-05-01 01:03:19
2019-05-01 01:03:19
Philstockworld April Portfolio Review (Members Only)