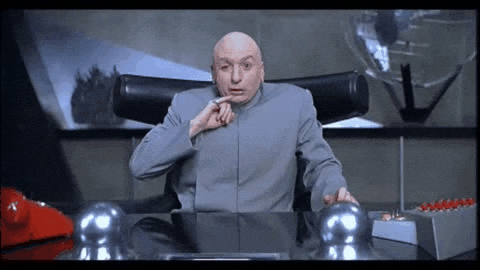 $153,498!  
That's only up $1,445 since our last reveiw but it's only been three months and we're up 54% overall – not terrible for our Short-Term Portfolio.  As I said to our Members during our STP review on Thursday, in our Live Member Chat Room, the way we will start our Long-Term Portfolio is to simply add cash to the Short-Term Portfolio and rename it and then put a fresh $100,000 into the NEW Short-Term Portfolio.  After that, it's just a matter of moving the hedges over and we're all set for 2020.
At the moment, the longs in the STP are just smal positions we've been poking around with but there's lots to like for the long-term so they'll make a good base for the eventual $500,000 LTP.  The function of the $100,000 STP is to protect the $500,000 LTP but, at the moment, there is no LTP, so the STP is doing double-duty. 
As we made 52% in the first two months, I was not into taking chances into the holidays.  The indexes have been flying higher but there are still plenty of bargains to be had – our most recent Top Trade Ideas were for TOL (12/16), TD (12/12), M (12/9), CMG (12/6) and VALE (12/2) so we found 4 things we liked and a neutral spread on CMG this month.  In the STP, we added short puts on CSCO, an SQQQ hedge, CMG and VALE – leaving us well-diversified into the two slowest weeks of the year.  
Here's the consolidation of last week's reviews:
Short-Term Portfolio Review (STP):   $153,498 (53.5%) is flat to the last review as our hedges killed us and so did TSLA.  Still, I'd rather lock in a $50,000 gain over 3 months than risk giving it back so we got cautious after making ridiculous 2-month gains.  Next month, we can start an LTP by simply renaming this one and removing the short-term plays and the hedges and putting them in a new STP – see how easy that was – we already started our LTP – and it's our STP!  
…

http://welcome.philstockworld.com/wp-content/uploads/2015/09/PSW-Adooma-logo.png
0
0
Phil
http://welcome.philstockworld.com/wp-content/uploads/2015/09/PSW-Adooma-logo.png
Phil
2019-12-23 12:27:58
2019-12-23 12:27:58
PhilStockWorld December Portfolio Review