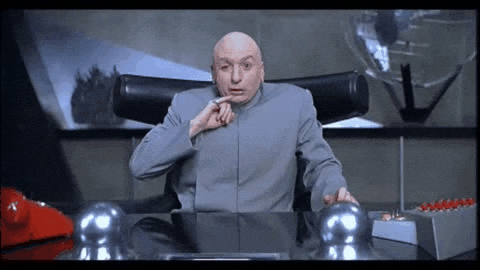 What an amazing first year!  
As of Friday's close, the LTP alone is at $1 Million, finishing the day up 101.1% from our Jan 2nd, 2018 start date.  We've spent a lot of time in December discussing our system as we had a lovely real-World situation to see how it works in action in a market reversal that occurred in weeks, rather than months.  
The way our system is designed to work is to force you to buy low and sell high through the discipline designed into our trading pattern.  First of all, we SCALE into our positions, usually starting with a short put sale and then, if the stock gets cheaper – we initiate our initial long position but it's usually just a 1/4 allocation and we don't get to a 1/2 allocation unless the stock gets EVEN CHEAPER as we roll and scale into a larger position.  
That means we are buying when things are low – that's the plan from the minute we buy and we don't buy unless we think we have a bargain in the first place.  If we get our Fundamentals right and the stock does turn back around – the rewards can be incredible – especially as we're using option positions to greatly leverage the stocks bullish recovery.  
But, in order to ride out a 10-20% market correction, you have to have CASH!!! and you have to have margin in reserve and that means you have to NOT over-extend – even when things are going very well and that means we are also forced to cash in our positions when the market goes too high as well.  So, following our system simply forces you to do the most basic thing any stock guru tells you to do (more or less) – buy low and sell high!  What can be simpler than that?  
As you can see from the S&P chart for this year, we've had 3 times when the market has fallen 10% along with one 6.66% correction so it's not at all rare that we get a chance to add to our positions on dips.  Also you'll note that the 2,600 line on the S&P (…

http://welcome.philstockworld.com/wp-content/uploads/2015/09/PSW-Adooma-logo.png
0
0
Phil
http://welcome.philstockworld.com/wp-content/uploads/2015/09/PSW-Adooma-logo.png
Phil
2019-01-21 20:07:33
2019-01-21 20:07:33
Philstockworld January Portfolio Review (Members Only)