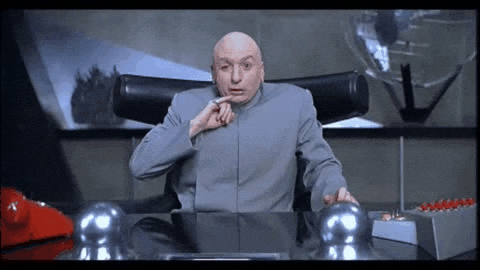 $152,053! 
That's right, after closing our our last STP/LTP paired portfolios in September, 2019 with over $2.6M from a $600,000 start in Jan 2018, we decided to put $100,000 back to work in a new Short-Term Portfolio on October 1st.  We haven't started a new Long-Term Portfolio yet, but our STP is already up 52% in just 2 months and, if we average 26% a month for 24 moths – that's $25,638,527 (compounded) so I'm not at all worried that we won't make enough money if we don't deploy our other $500,000 re-starting cash to the LTP right away as 26% a month is not likely to keep going but, if it does – than $100,000 is all we'll need to be very happy!  
52% in two months is a silly amount of money to make and we have to keep that in perspective because we could have just as easily have lost 52% so I'm only comfortable with the relatively small risk in the closely-watched STP – where we can take advantage of long and short positions over varied time-frames.  
We still have our Butterfly Portfolio and our Hemp Boca Portfolio from 2018 and 2019 respectively but Money Talk, Dividends, Earnings are also new portfolios – all started with $100,000 of virtual cash in October and November.  
As it's early in the cycle, I don't have a lot to say so we're just consolidating our first round of Portfolio Reviews here:
Short-Term Portfolio Review (STP):  Doing way better than planned but mostly due to BKNG working out perfectly (even a broken clock….) but also as there is only MJ on the losing side and not too much damage there.  While the Portfolios are small, it's a good time to practice the expectations game.  
Overall, I'm worried we turn down next week on low volume but, then again, they aren't done beating the dead horse of "China Progress" so this drift may go on for another month – into the year's end.  Keep in mind I didn't WANT to have money back in play – it was just so boring to not play….
…

http://welcome.philstockworld.com/wp-content/uploads/2015/09/PSW-Adooma-logo.png
0
0
Phil
http://welcome.philstockworld.com/wp-content/uploads/2015/09/PSW-Adooma-logo.png
Phil
2019-12-06 11:14:47
2019-12-06 11:14:47
Philstockworld November Portfolio Review