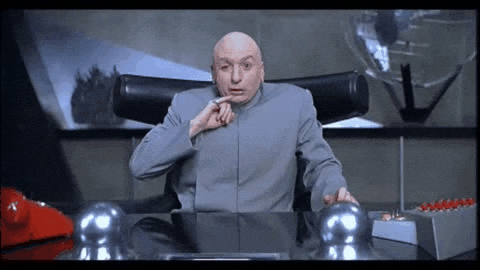 $1,186,527!  
That's up just under 100% on our STP/LTP combination, which started with $100,000/500,000 on Jan 2nd so, all in all, it was a good year – as of 11/16 anyway.  Now it's Nov 27th and I haven't updated the positions on the spreadsheets yet due to the holidays but, in the exact same positions after a couple of wild weeks, the LTP now stands at $894,878 and the STP is at $354,962 so that's a combined $1,249,840 as the STP got bigger and the LTP didn't lose too much ground.  
That's for the UNTOUCHED positions but, as you'll see below, we did a lot of touching so it remains to be seen whether we made matters better or worse.  Meanwhile, $1,186,527 was up $46,011 from our September Review (I never collected the October reviews into a single post) so we're chugging along pretty much as expected now and what really saved the LTP was all those short-term trades we made back on Sept 26th (see Top Trade Alert) that are indeed giving us a $100,000+ pop into the Jan expirations on all those short calls we sold in anticipation of a correction.  
It's always a good idea to go back and read the logic we had at the time in retrospect so that, next time we have a similar situation, you'll have the experience of having gone through it before and you'll have a better idea of what to expect.  As a bonus – those 9 positions we picked are mostly still good for new trades as they pulled back as expected, so now we wait for the next bounce to sell more calls.
Meanwhile, the summary of our Reviews is as follows:
Options Opportunity Portfolio (OOP) – Part 1:  Don't forget, this is a quick review just highlighting changes.  Image is from 11/2, not the current but I'll note any adds if I can and please ask about anything I may have missed where action may be required.
BJO – is now JO, apparently and on track at $42.81.
TZA – Hedge is doing it's magic, now up $8,000 but
…

http://welcome.philstockworld.com/wp-content/uploads/2015/09/PSW-Adooma-logo.png
0
0
Phil
http://welcome.philstockworld.com/wp-content/uploads/2015/09/PSW-Adooma-logo.png
Phil
2018-11-27 12:54:49
2018-11-27 12:54:49
PhilStockworld November Portfolio Review (Members Only)