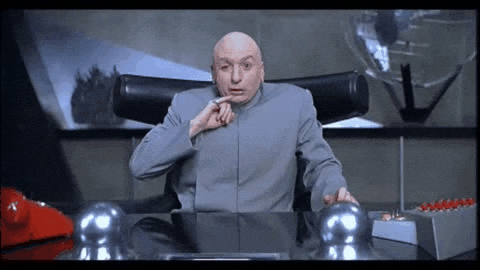 $2,121,342! 
Not bad for the 4th anniversary of our primary portfolios.  We began this lesson on November 26th of 2013 and allocated $500,000 to our Long-Term Portfolio and $100,000 to our Short-Term Portfolio with the intention of demonstrating our balanced, paired portfolio tactics over time.  Now, 4 years later, we're up $1,521,342 (253%), which is right at the top of our 40% annual compounded gains we can expect from this strategy when it goes very well.  
You can't double up in a year playing a hedged strategy like this because we're constantly betting against ourselves but by "Being the House – NOT the Gambler", we are able to CONSISTENTLY make 20-40% returns and, in this non-stop bull market – it's been more like 40%.  Well, a bit under 40% as $600,000 at 40% compounded for 3 years would be $2.3M but that's my fault, not the system's – as we got so close to goal back in October that I put the brakes on and shifted to a more neutral stance and, in our last review, we "only" made $14,565 for the month and, since last month, we've "only" made another $12,867 – it's like it's hardly worth getting up in the morning, right?  
Short-Term Portfolio Review (STP) - Submitted on 2017/11/14 at 12:46 pm:  $422,970 is up 323% but that's down 7.7% since our last review on 10/19.  That's mostly because I had forgotten an SCO trade we put in the OOP AND the STP and that's a big loser as oil moved badly against it and it was a November call.  Even with oil dropping another $1.25 this morning – not enough to save it.
Otherwise, the rest of the positions are doing their job but I do want to adjust our hedges.  Keep in mind, most of these adjustments are not urgent, make sure you get a good price above all else.  
FAS – Expensive leftovers from an old spread
…

http://welcome.philstockworld.com/wp-content/uploads/2015/09/PSW-Adooma-logo.png
0
0
Phil
http://welcome.philstockworld.com/wp-content/uploads/2015/09/PSW-Adooma-logo.png
Phil
2017-11-22 10:48:19
2017-11-22 10:48:19
Philstockworld November Portfolio Review