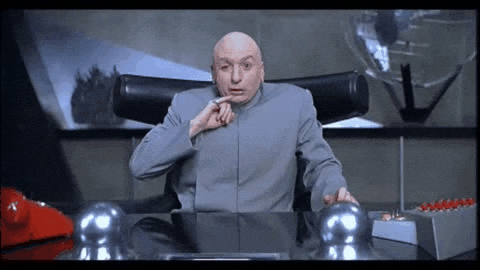 $1,204,322!
That is DOWN $190,405 but still up over 100% for the year.  We have a very large, very volatile bet on Tesla (TSLA) that we're riding out and that let both to last month's huge gain and this month's huge loss but last month showed us the massive potential the position has as it's currently net -$881,087 so, if TSLA ends up between $300 and $380 in January (now $450), we stand to almost double our entire portfolio on that one position.   
I was going to say I don't like the super-volatile positions but that's not true – I do like them as we're selling TONS of premium to people who think stocks go up or down forever and have no rules but I DON'T like them in margin-limited portfolio or in portfolios that aren't miles ahead and can afford to take chances.  Not only can we afford to take a chance this year but we're also locking in our 100% gains using TSLA as it pays us almost as much to the downside ($881,087) as our entire Long-Term Portfolio (LTP) is worth ($1,043,965)! 
But, spoilers, let's just take a look at where we stand and move on from there.  As we expected, the Fed and Congress have fired their stimulus guns this week and the reaction from the market has been a big shrug as evidenced by the shouldering down move in the S&P 500 this week:
While that's going on, Donald Trump's victim count is hitting 200,000 but that's nothing compared to what we're about to see as our kids finish their second week at school as two weeks is just about the time when it's already too late and local Governments realize what a huge mistake re-opening too early has been.  While we know Trump doesn't care about California and New York having 100,000 combined deaths this year, he'll be losing 60,000 voters in Florida and Texas as well.  
Early indications are that sending the kids back to school is already becoming a "super-spreader" event for the whole country and 50,000 more Americans will be dead by…

http://welcome.philstockworld.com/wp-content/uploads/2015/09/PSW-Adooma-logo.png
0
0
Phil
http://welcome.philstockworld.com/wp-content/uploads/2015/09/PSW-Adooma-logo.png
Phil
2020-09-18 12:24:52
2020-09-18 12:24:52
Philstockworld September Portfolio Review