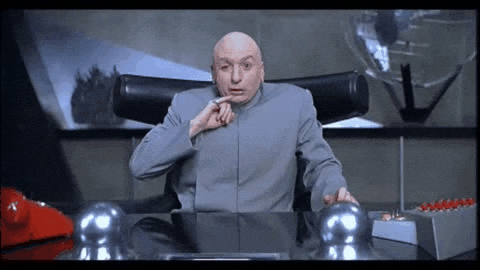 And we're out!  
$2,606,756 is up $2,006,756 (434%) from our $600,000 start of our Long-Term/Short-Term paired portfolios back on Jan 2nd of 2018.  The STP was the real star, turning $100,000 in to $881,976 due to some very good timing as we flipped our hedges almost perfectly several times over the past two years.  That's very unusual – as was the huge $1,124,780 (245%) gain from the LTP's $500,000 start.  We were very close to $2.5M in June but then had a rocky summer – to the point where I said I'd cash out if we fell back to $2M so getting back to $2.6M is a gift horse we dared not look in the mouth – so back to cash and we'll start fresh in November is the plan.
Hedging a $1.7M LTP would be very expensive and what if next time we didn't time the turn in the STP and instead blew the turn and lost money there as well as the LTP.  Then we'd be back to $2M and needing to make 30% to get back to $2.6M and what if it's hard to make money next year or what if we have another crash and the market is down 40% – it's just too much to risk vs. putting $2.6M safely on the sidelines and simply looking for new opportunities.
As I noted in Member Chat last night, in anticipation of getting back to cash, I wrote up "5 Trade Ideas to Make $25,000 in 5 Months" on August 29th, to demonstrate that we didn't need to be massivly invested to make good money.  Those trades are on track for a $33,603 gain in January from a $6,565 cash entry (and $26,659 in margin) and that's 33% for the quarter against $100,000 of sidelined cash – without risking it all to get there.  That's as good as any of our portfolios have done – but with just 5 positions! 
We officially cashed out the week of Sept 16-20th (and these reviews are from those dates – this is just a summary), into options expirations and we did so because we get much better prices
…

http://welcome.philstockworld.com/wp-content/uploads/2015/09/PSW-Adooma-logo.png
0
0
Phil
http://welcome.philstockworld.com/wp-content/uploads/2015/09/PSW-Adooma-logo.png
Phil
2019-10-02 10:50:26
2019-10-02 10:50:26
PhilStockWorld September Portfolio Review – Cashing out of this Crazy Market!