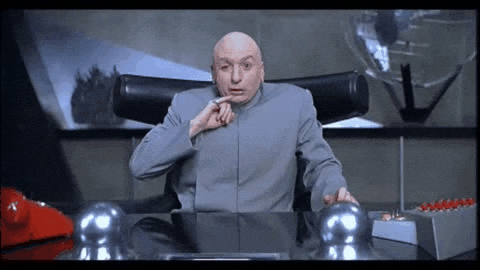 $1,140,516!  
It's been two months since we did our July Portfolio Review as I was on a cruise in August and skipped that review and, in fact, we made very few changes to our portfolios over the summer but that didn't stop them from chugging along to fantastic gains.  Most of the changes we made were to get more bullish as, back in June, we cashed out a lot of our winning positions in an attempt to get more defensive into the summer.  
As we started the year with $500,000 in the Long-Term Portfolio and $100,000 in the Short-Term Portfolio to protect it with, we're getting very close to an overall double as we're already up $540,516 (90%) but our moves this month have once again led towards taking money off the table and adding more hedges and you may think that's being too defensive in this runaway bull market but it's the same thing we did in July, when we pressed our hedges and cashed in winners as well.
The thing about cashing in winners is, when you do it right, you also improve your losing positions and then, when they turn around, you can really turbo-charge your returns.  We benefitted this summer from a rising tide that lifted most ships over the summer – even the ones we had left on the bottom.  The S&P, for its part, is up just under 10% since the June dip as we keep waiting for the correction that never comes.  Still, that doesn't stop us from adding hedges in the Short-Term Portfolio to lock in these ill-gotten gains in the LTP:
Short-Term Portfolio Review (STP):  We added the AMZN shorts, but that's the only change since our 8/27 review, when we were at $225,802 and now we're at $232,125 which is up 132.1% for the year and up $6,323 for the month (6.3%) as our TSLA and AMZN shorts more than offset the losses from our hedges (and we cashed out AAPL too).     
Now we have $173,350 in CASH!!! and, as calculated last month, about $200,000 in protection for our LTP – which we only pray is going to…

http://welcome.philstockworld.com/wp-content/uploads/2015/09/PSW-Adooma-logo.png
0
0
Phil
http://welcome.philstockworld.com/wp-content/uploads/2015/09/PSW-Adooma-logo.png
Phil
2018-09-24 09:59:31
2018-09-24 09:59:31
PhilStockWorld September Portfolio Review (Members Only)