Tariffs! 
China hit back last night with $50Bn in tariffs against US exports like cars, chemicals and soy beans along with 106 categories of American goods that are exported into China and, more specifically, goods that are exported from Republican-dominated states, where lawmakers might be expected to have some influence with President Trump, presumably to get him to back down from the latest trade demands.
"China has never succumed to external pressure – external pressure will only make the Chinese people more focused on economic development.  China's attitude is clear, we don't want a trade war because a trade war would hurt the interests of both countries.  As the Chinese saying goes, it is only polite to reciprocate." – Trade Minister Zhu.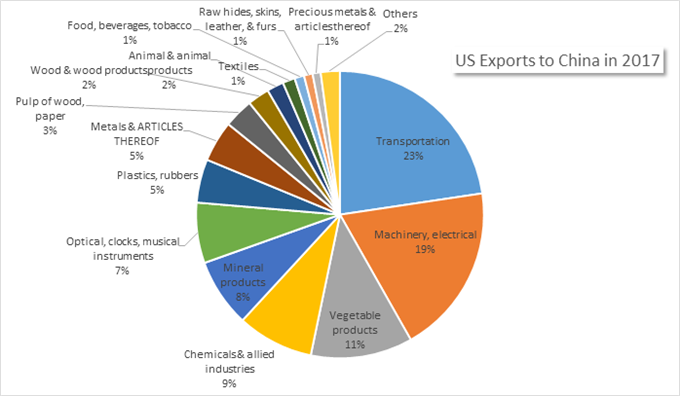 "Only polite to reciprocate" is unusually dark and direct. Unlike the U.S. president, who salts his speech with off-the-cuff remarks about foreign policy, Chinese officials don't usually digress with clever comments.  Trump has undone years of hard-fought civility in discourse that was meant to avoid exactly the kind of economic catastrophe he is now causing.
Wei Jianguo, a former vice minister of commerce, said the key to understanding China's response is "same proportion, same scale and same intensity.  That means we will retaliate with the same strength," he said. "Whatever the total value of trade the United States targets, we will target the same amount. If it's in the form of tariffs, we will do the same."
The escalated Chinese response is exactly what we predicted for our Members.  In fact, last Tuesday (3/27), right in our Morning Report, I said:
The markets are back up to our weak bounce lines(see yesterday's report) though I think we'll be using them as shorting lines this morning as the Dollar is recovering quickly, up 0.6% and that's bound to put a bit of pressure on the markets as they finally hit some resistance.  Dow (/YM) 24,350 is my favorite short at the moment, with tight stops
…

http://welcome.philstockworld.com/wp-content/uploads/2015/09/PSW-Adooma-logo.png
0
0
Phil
http://welcome.philstockworld.com/wp-content/uploads/2015/09/PSW-Adooma-logo.png
Phil
2018-04-04 12:36:57
2018-04-04 12:36:57
Retaliation Wednesday – The Empire Strikes Back!