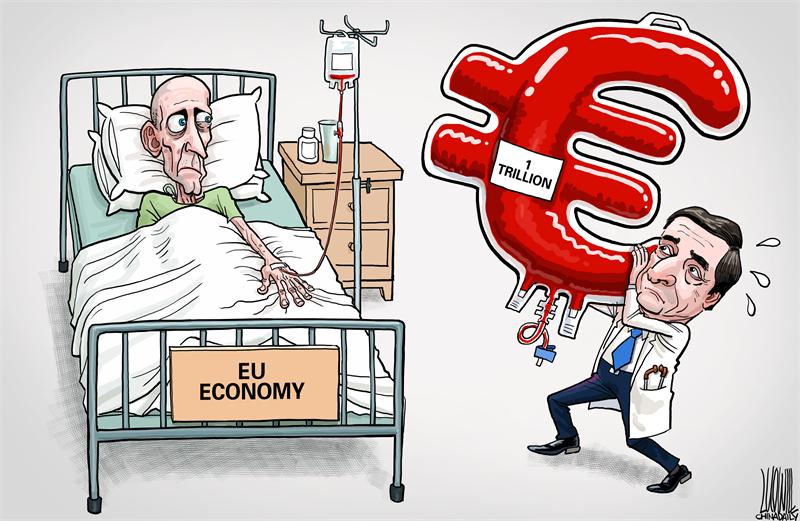 More free money!  
That's what's got the markets rebounding this morning as the European Central Bank says they are preparing a "very strong package" of stimulus measures for its next policy meeting in September.  Speaking in his offices in Finland's capital on Thursday, Olli Rehn said the slowing global economy would see the ECB rolling out fresh stimulus measures that should include "substantial and sufficient" bond purchases as well as cuts to the bank's key interest rate.
"It's important that we come up with a significant and impactful policy package in September.  When you're working with financial markets, it's often better to overshoot than undershoot, and better to have a very strong package of policy measures than to tinker."   
ECB President Mario Draghi last month raised the prospect of fresh ECB action in September, but the new comments from Mr. Rehn indicate that the level of stimulus is likely to be at the upper end of analysts' expectations.  By raising market expectations for the ECB's September meeting, Mr Rehn's comments could put pressure on any ECB policy makers critical of a large stimulus package to fall into line.
IN PROGRESS
http://welcome.philstockworld.com/wp-content/uploads/2015/09/PSW-Adooma-logo.png
0
0
Phil
http://welcome.philstockworld.com/wp-content/uploads/2015/09/PSW-Adooma-logo.png
Phil
2019-08-16 12:33:04
2019-08-16 12:33:04
TGIF – The ECB Takes a Turn at the Stimulus Wheel