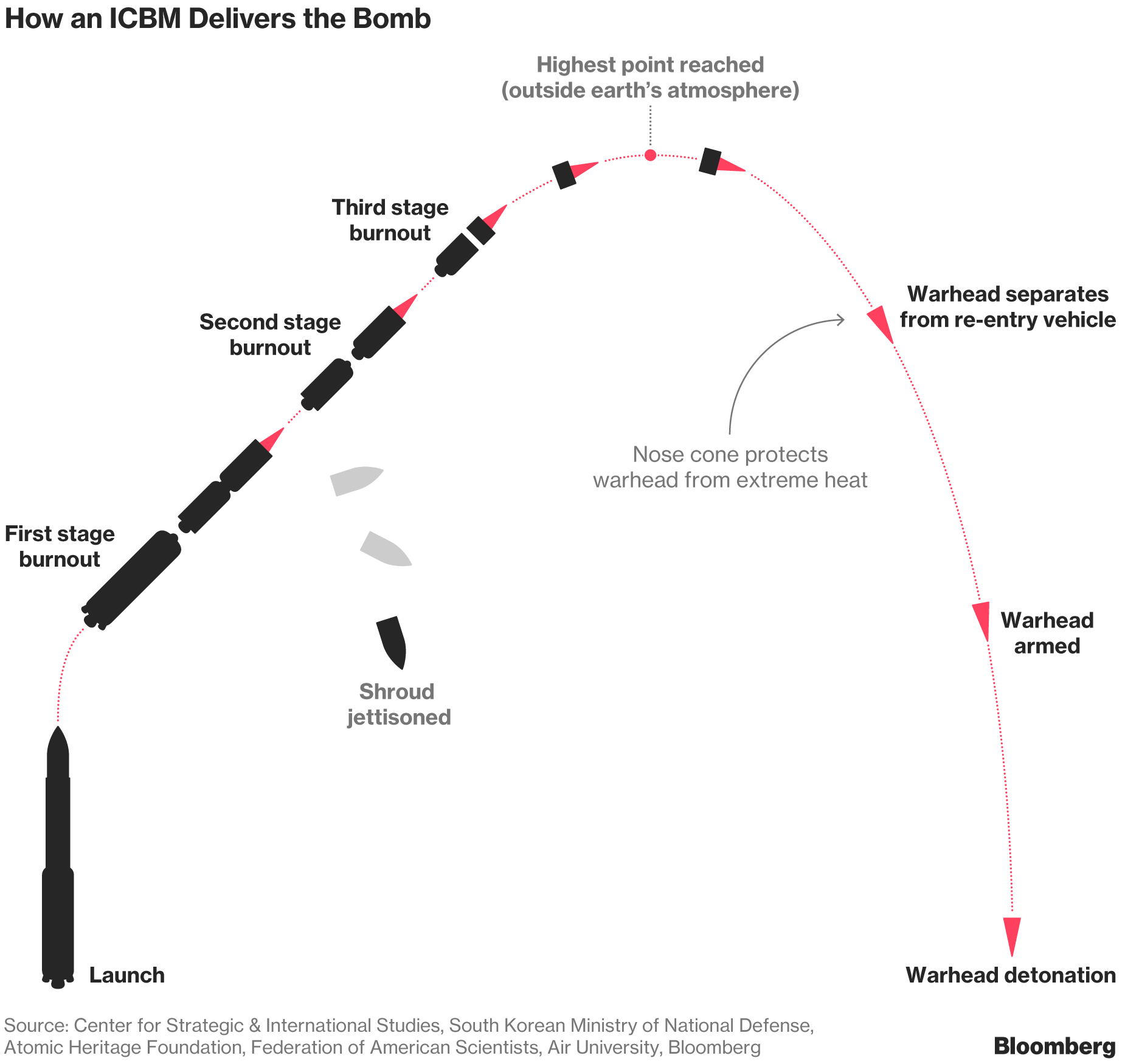 Does anything matter?
This morning, North Korea threatened to use a nuclear weapon against Japan and turn the U.S. into "ashes and darkness" for passing fresh UN sanctions earlier this week - fiery rhetoric that is likely to exacerbate tensions in North Asia.  "Japan is no longer needed to exist near us," the state-run Korean Central News Agency said on Thursday, citing a statement by the Korea Asia-Pacific Peace Committee. "The four islands of the archipelago should be sunken into the sea by the nuclear bomb of Juche," it said, a reference to the regime's ideology of self-reliance.
I love that that's a message from the Peace Committee.  I can't wait to hear what the War Council has to say!  
Keep in mind these guys just fired an actual ICBM right over northern Japan and no, it was not shot out of the sky or disabled in flight.  Japan simply advised it's citizens to seek shelter and hope for the best.  There's really no time to react as this would be like New York bombing Chicago – it's a very short flight at 15,000 miles per hour (yes, that's how fast they go).   Anyway, it's all just a fun fact as the Nikkei has already shaken off the news and headed higher this morning and our markets are flat though Europe is turning down slightly.
Meanwhile, in the United States, the war on the poor continues and the Top 1% have scored a major strategic victory by having their pet Congresspeople in the GOP plant legislation in the budget bill that essentially requires the IRS to audit all 28M recipients of Earned Income Tax Credits.  At the same time, the Republicans are cutting the IRS budget so, effectively, they are making it impossible for the IRS to do their actual jobs and audit high-income returns.  
The IRS already spends 39% of their time auditing EITC under the current rules and these audits account for just 7% of their revenues, this legislation would triple the time required while lowering the overall budget.  The amounts at stake in EITC audits are relatively small. Overclaim errors are often just a few hundred dollars, compared with the hundreds of thousands or…

http://welcome.philstockworld.com/wp-content/uploads/2015/09/PSW-Adooma-logo.png
0
0
Phil
http://welcome.philstockworld.com/wp-content/uploads/2015/09/PSW-Adooma-logo.png
Phil
2017-09-14 12:30:59
2017-09-14 12:30:59
Threatening Thursday – North Korea Threatens to Nuke Japan and US – Markets Shrug