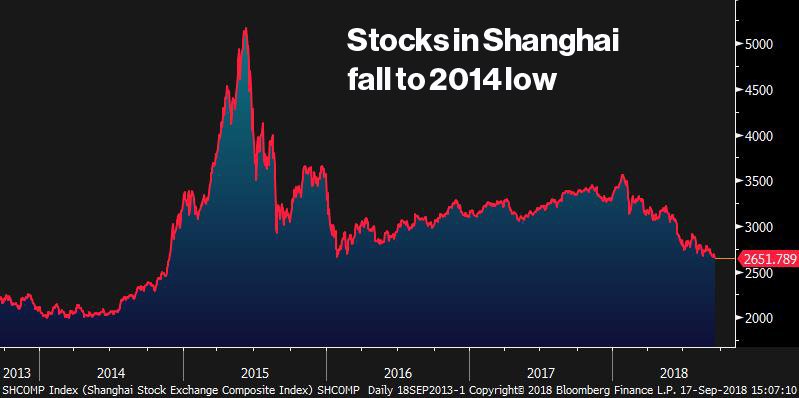 Harmless trade war?
That's how the Conservatives are spinning it and many are drinking the Kool Aid and ignoring the stress and strain we are putting on the rest of the World – especially China, where the Shanghai Composite is officially a bear market, down 20% for the year and almost 50% off it's 2015 highs.  2015 was another crisis we ignored in China – until we had a "flash crash" in August and a proper 10% correction in the beginning of 2016 – even as China was "recovering" a bit.
When people tell you that what happens to the second largest economy in the World doesn't effect the largest economy in the World, those people are idiots and you should never listen to anything they say to you – ever again.  Jamie Dimon of JP Morgan, for his part, is doing his best to minimize the concerns of retail investors so he can keep dumping stocks on them:
"If you look at tariffs on $200 billion (worth of Chinese goods), and this may all get passed on to American consumers and they have to pay another $20 billion (on Chinese imports), it's a $20 trillion economy, so the actual economic effect is not dramatic," Dimon said.

"We can add tariffs to more things and the Chinese can retaliate in other ways and I don't think all that's good. It's not a devastating thing, it's not a war, it's a trade skirmish that can have negative economic effects."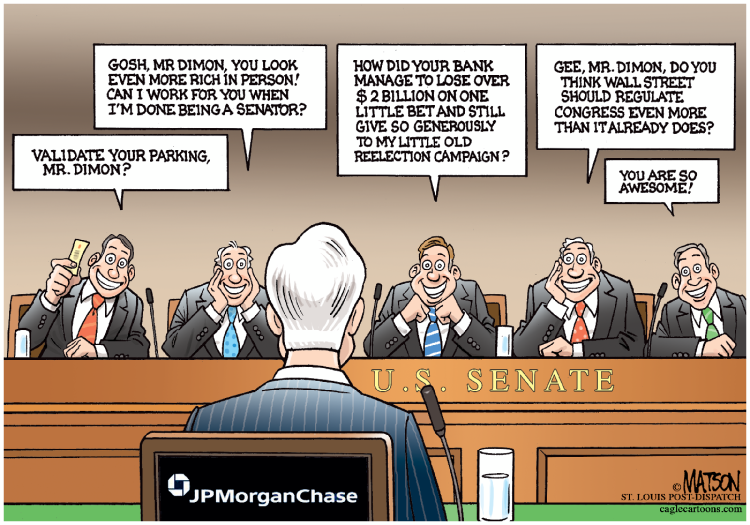 Dimon is not going to say what happens in China has no effect but he's mimizing the impact and misleading traders by using the 10% figure that costs $20Bn but that 10% tariff escalates to 25% at the end of the year ($50Bn) and then Trump plans to double the number of goods that are taxed ($100Bn) so a smart reporter would ask Dimon – does $100Bn matter then?
You can nod your head and agree with Dimon (after all, he's a rich guy, so he…

http://welcome.philstockworld.com/wp-content/uploads/2015/09/PSW-Adooma-logo.png
0
0
Phil
http://welcome.philstockworld.com/wp-content/uploads/2015/09/PSW-Adooma-logo.png
Phil
2018-09-20 12:13:38
2018-09-20 12:13:38
Thursday Failure – Shanghai Stocks Down 20% for the Year