It doesn't seem to matter.
Sure we had a small sell-off yesterday after the Fed (and we made over $4,000 just on our Nasdaq (/NQ) shorts during our Live Trading Webinar!), as we expected but this morning the markets are back to their usual pre-market pumping with /NQ right back to 7,250, which is right where we began shorting the Nasdaq in yesterday morning's Report.
Along with riding the Nasdaq to 7,210 for an $800 per contract gain, the S&P (/ES) Futures fell from our 2,790 shorting line back to 2,775 and that was good for $750 per contract gains while the Russell (/TF) fell from 1,685 back to 1,677 and that was good for gains of $400 per contract so, all in all – it was a fun day trading the futures and contratulations to all our Webinar participants.  
We can't short this morning, even tough we're back to the same(ish) levels as we don't have that downside catalyst from the Fed though I am very surprised the market is just shaking off the FACT of a rising rate environment. What will it take to get this market to correct?  Robert Mueller filed a request yesterday for 150 subpeonas – I know we're supposed to pretend politics have nothing to do with investing but don't you think that might be a little disruptive?
If indicting half the Government doesn't bother you, how about China missing the mark on both Industrial Output and Retail Sales?  Fixed Asset Investment Growth was also lite at 6.1% vs 7% expected.  Chinese Auto Sales posted the first negative change since March of 2015 and their market corrected 20% into 2016 after that.  Maybe this time is different – I sure hope it isn't the same.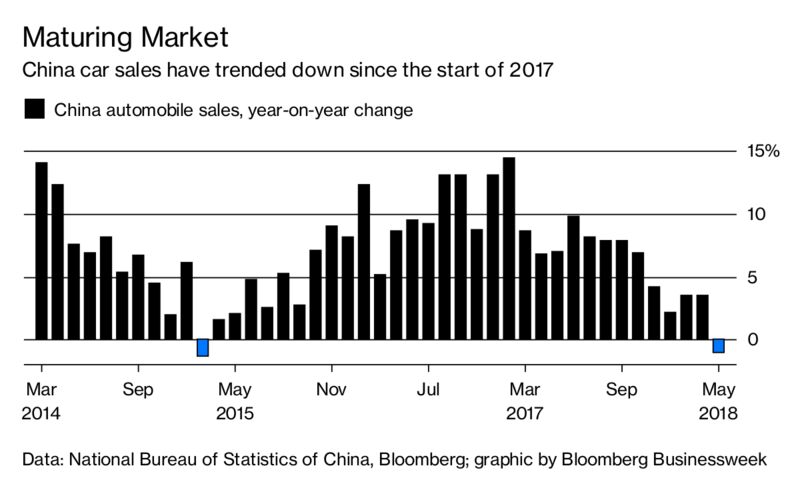 The Hang Seng was down 1% this morning, as was the Nikkei but our markets don't seem to care – that's stuff that's happening in other countries we either hate or won't let into our country, so who cares?  LMC Automotive forecasts that, in addition to falling demand for cars in China, Japan and Europe, Trump's tariffs are also likely to knock out 10% of…

http://welcome.philstockworld.com/wp-content/uploads/2015/09/PSW-Adooma-logo.png
0
0
Phil
http://welcome.philstockworld.com/wp-content/uploads/2015/09/PSW-Adooma-logo.png
Phil
2018-06-14 12:33:46
2018-06-14 12:33:46
Thursday Thoughts – ECB Ends QE, Fed Tightens – Now What?