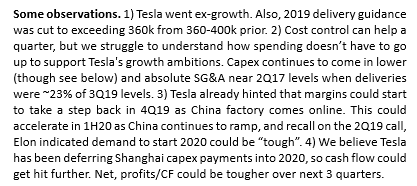 Tesla (TSLA) made money!  
Sure it was only $143M but it was enough to send the stock $8Bn higher in after hours trading, giving Elon Musk a 56x return on his book-cooking.  Well, maybe it's legitimate – who can say these days.  We sold short puts and calls in our Hedge Fund and $300 is right at the edge of our comfort zone on the calls – though we'll clean up on the puts – but now we'll have to see how it goes.  
Still, my short bias aside, $300 for TSLA is $46Bn in market cap and they lost $1.1Bn in the first half so add $143M and now they've "only" lost $957M for the year and that's still "so far" as there's no actual evidence they can put together two consecutive quarters of profit.  In fact, Revenues were down a bit but "cost cutting" led to a profit anyway – not necessarily account manipulation.
CapEx fell from $510M to $250M, for instance despite opening the China factory and ramping up production on the Model 3 and preparing for the Model Y – all things Musk claims to have accomplished without spending any money.  TSLA does now say they have $5.3Bn in cash on hand, so it would make no sense at all if they go out to raise money – there was $383M in positive cash flow, in fact.
Tesla benefited by recognizing deferred revenue — money that had been set aside because it came from customer payments for features not yet activated, such as aspects of the Autopilot system. Autopilot uses radar and cameras to drive Tesla cars with little input from drivers. In September, Tesla activated the Smart Summon feature, allowing the company to recognize some deferred revenue in the third quarter – despite many saying the feature was nowhere near ready to roll out.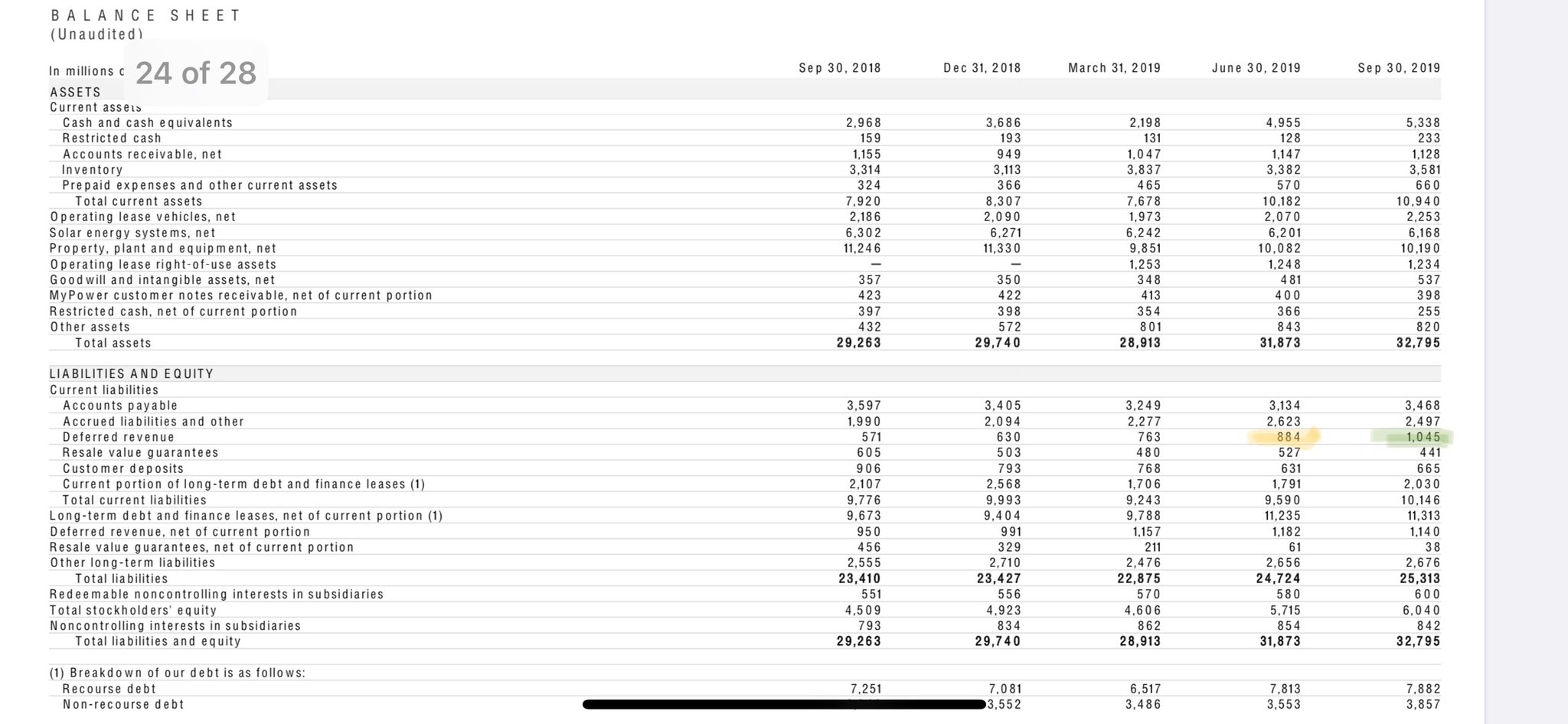 Tesla sold 97,000 cars in Q3 and are now guidling 360,000 for the year, at the lowest end of their 360,000-400,000 range they have been promising all year.  Also, the mix of cars has shifted to a vast majority of Model 3s, accounting for…

http://welcome.philstockworld.com/wp-content/uploads/2015/09/PSW-Adooma-logo.png
0
0
Phil
http://welcome.philstockworld.com/wp-content/uploads/2015/09/PSW-Adooma-logo.png
Phil
2019-10-24 12:46:00
2019-10-24 12:46:00
Thursday Thrills – Key Earnings Reports Bring the Bulls Back