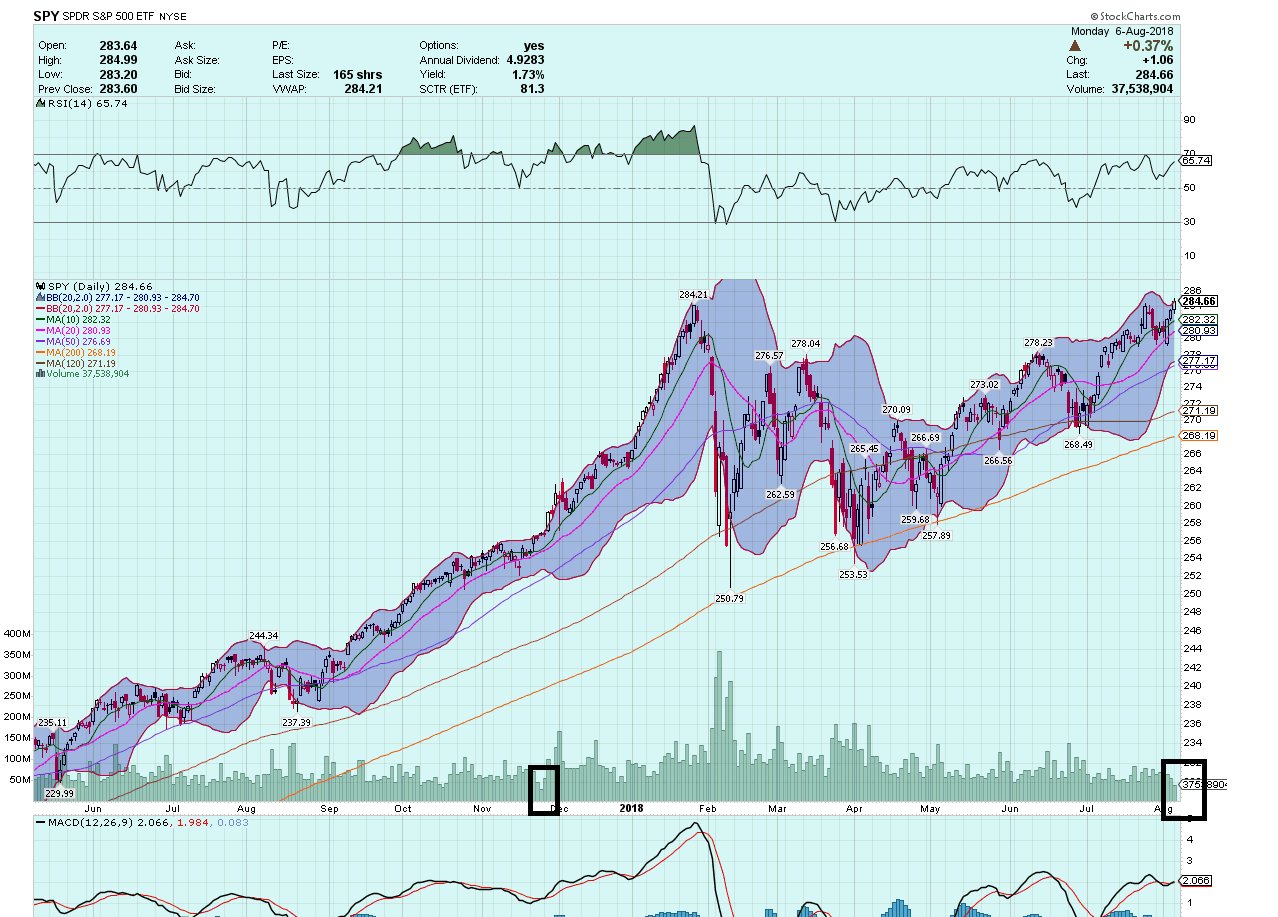 Up and up we go.
The volume on the up moves is negligible but what does it matter if you can fool some of the people some of the time and all of the people all of the time?  Yesterday's volume was the lowest since the Friday after Thanksgiving though it was not a holiday yet we spiked up to make a new all-time high on the S&P at 2,855 and this morning, on even less volume, we're testing 2,860 where I'm putting my foot down and shorting /ES.
Well, it's a light foot, with tight stops over the line as none of our Futures shorts have been working for the past week but they are, primarilly, hedges against our long positions, so it's OK to take small, manageable losses on the way up – as they lock in our ill-gotten gains.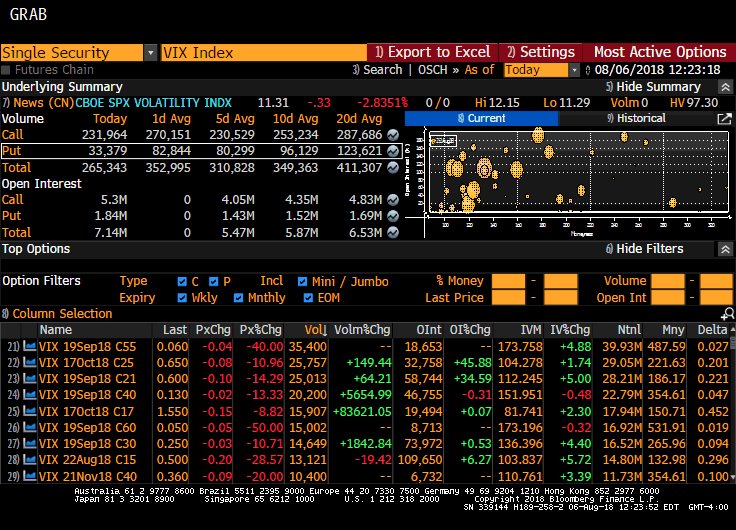 The real question is, why is nobody trading?  I know I'm on vacation and a lot of our Members are on vacation but surely, we can't be the only ones trading the market, can we?  Well, considering this volume, maybe we are!  Also interesting yesterday was a strong uptick in VIX volume, as well as VIX options, where call volume outpaced puts by 6.5 to 1.
That's not the kind of action you expect in a "healthy" market but it's hard to argue with the headlines, which are relentlessly UP, pretty much since July 1st, when the S&P was testing the 2,700 line (6% ago).  According to our 5% rule, this is a 5% run with a 1% (20% of the run) overshoot and, while 2% (strong) overshoots can happen – they are pretty rare and need a catalyst and I don't see one likely to turn off the SellBots this morning so let the market open and then we can start shorting.
IN PROGRESS
http://welcome.philstockworld.com/wp-content/uploads/2015/09/PSW-Adooma-logo.png
0
0
Phil
http://welcome.philstockworld.com/wp-content/uploads/2015/09/PSW-Adooma-logo.png
Phil
2018-08-07 12:32:54
2018-08-07 12:32:54
Toppy Tuesday – Markets Continue to "Ignore and Soar"