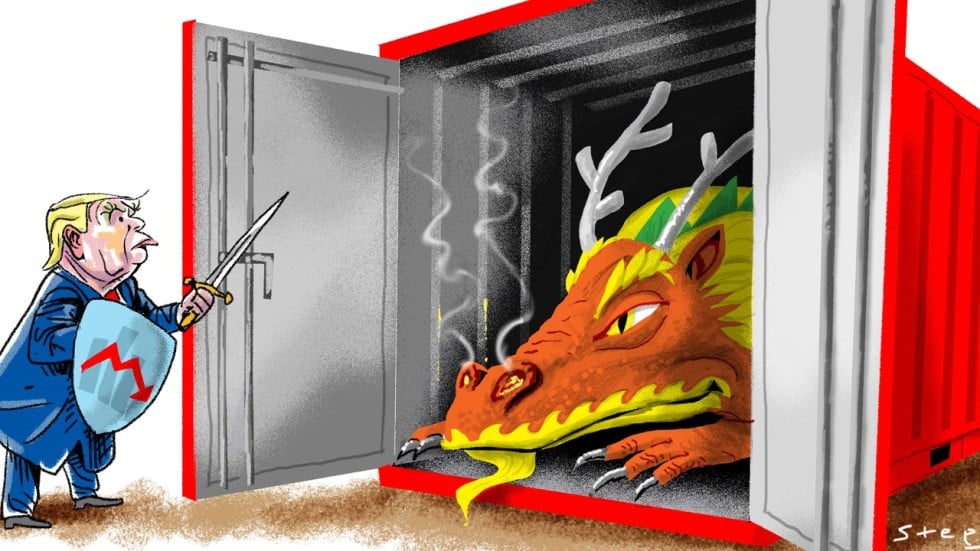 What an exciting day.  
Trump will be rolling out his economic sanctions against China because what we really need now is more instability in the Global Economy.  Earlier this morning, the PBOC raised their rates in-line with the Fed so we can probably expect trade retaliation in-line with Trump against US manufacturers.  It's certainly going to be interesting, whatever the case.  
While it's very exciting to have International Diplomacy carried out via unilateral decisions announced on Twitter – it does undo DECADES of careful negotiations carried out via shuttle diplomacy by dozens of our Nation's most experienced representatives.  Sadly, once you break Humpty Dumpty, it's very hard to put him back together again but the century is still young – I'm sure we'll be able to fix it later…
Meanwhile, as we expected, the market was not too thrilled about the Fed hiking rates and we made some big money in yesterday's Live Trading Webinar (replay available here) playing them bearish into the meeting and even our Oil (/CL) and Gasoline (RB) shorts turned around this morning for $300 per contract gains as gasoline came back below $2 and oil fell back below $65 (both are our stop lines now and both good for new shorts with tight stops above those lines).
As I said in yesterday morning's Report, 2,640 is our immediate downside target on the S&P (/ES), on the way back to 2,400, which would be $15,000 per contract gains on shorts below the 2,700 line.  We checked our portfolio hedges in yesterday's Webinar and we're generally content with our positions and looking forward to a nce correction – so bring on the Trade War!
FaceBook's (FB) Mark Zuckerberg attempted to put the brakes on their crisis with a timeline that spun the narrative but people aren't having it and Facebook is down again this morning, back at $167 but it will be interesting to see how hard Congress comes down on them as the very data they are accused of mishandling was used by GOP operatives to swing the elections for several high-ranking members of Congress – not to mention the President himself! …

http://welcome.philstockworld.com/wp-content/uploads/2015/09/PSW-Adooma-logo.png
0
0
Phil
http://welcome.philstockworld.com/wp-content/uploads/2015/09/PSW-Adooma-logo.png
Phil
2018-03-22 12:30:51
2018-03-22 12:30:51
Trade War Thursday – Trump Takes on China