Wheeeeeeee!!! 
Isn't this fun?  Diplomacy via twitter is a case of voters getting exactly what they deserve and we'll see how much the market suffers for it.  We gave you hedges yesterday that can turn $2,000 into $10,000 and it's the same hedge I gave you two weeks ago that could turn $500 into $10,000 so I don't feel at all bad when I say "I told you so" as I ranted on and on all month about how this was going to escalate and end badly. 
This, by the way, is not the end, this is just the beginning as Trump the First has asked for ANOTHER $200Bn worth of tariffs on Chinese goods in retaliation for the $34Bn worth of tariffs they put on our goods which was a retailiation against the $50Bn we put on their goods first.   
The new duties will go into effect "if China refuses to change its practices, and also if it insists on going forward with the new tariffs that it has recently announced," the president said in a statement provided by the White House late on Monday.  Meanwhile, Trump is fighing Congress tooth and nail to REMOVE sanctions against ZTE – because he was paid $500M to do that, so the real message to China is "PAY ME!"  This is why you don't negotiate with terrorists – it only makes them come back for more…
Beijing has already said they will retailiate, saying: "This practice of extreme pressure and blackmail deviates from the consensus reached by both parties on many occasions and is disappointing for the international community. The United States has initiated a trade war that violates market laws and is not in accordance with current global development trends," the Commerce Ministry said.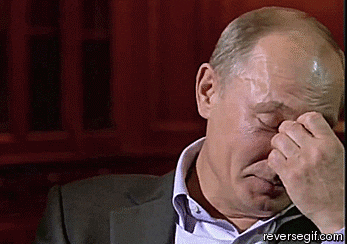 Seriously people, let's step back for a second to consider that CHINA has just accused the US of BLACKMAIL and of violating International Laws and undermining diplomacy – all in one paragraph!  President Trump is undoing 70 years of hard-faught diplomatic steps that have given us 70 years of relative peace and prosperity.  Who actually benefits from Trump single-handedly upending the World Order? 
The clock is now…

http://welcome.philstockworld.com/wp-content/uploads/2015/09/PSW-Adooma-logo.png
0
0
Phil
http://welcome.philstockworld.com/wp-content/uploads/2015/09/PSW-Adooma-logo.png
Phil
2018-06-19 11:54:02
2018-06-19 11:54:02
Trade War Tuesday – Trump Fires off Another $200Bn in Tarrifs, China Fires Back