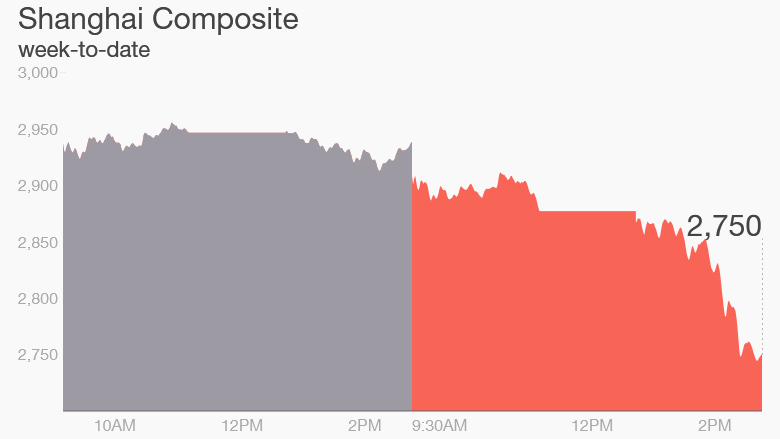 Shanghai fell 6.4% last night.
The worst part was the way they sold off into the close DESPITE ANOTHER $70 BILLION that China has pumped into the market through reverse-repo operations this week.  The Shangai is now down 900 points since Dec 22nd and that's just a touch shy of 25%, which is drastic by any account and now lower than the Aug 26th low of 2,927 (20% off) by a wide margin (5%) but still very much in-line with what our 5% Rule™ predicted for China's 2nd downturn.  If we (and I think Wi is the Finance Minister) can turn China back around this week, back over 2,927 – all shall be, surprisingly, well.
All is well(ish) according to Siemens CEO, Joe Keaser, who told CNBC this morning that: "The real economy in China is a lot better than people are talking about right now. There is obviously some weakness in terms of real estate and the finance sector but as far as our business is concerned, we do see some decent growth in healthcare, which was very, very strong with double-digit growth in China."
We'll get a nice peek into the Chinese consumer market with Apple (AAPL) earnings this evening and we're playing AAPL to beat, but not too aggressively as we'll be much happier to get a discount if they disappoint.  The big disappointment out of China this morning that sent their stocks plumetting was the realization that their Trade Data is fake, Fake, FAKE!!! and heavily exaggerated.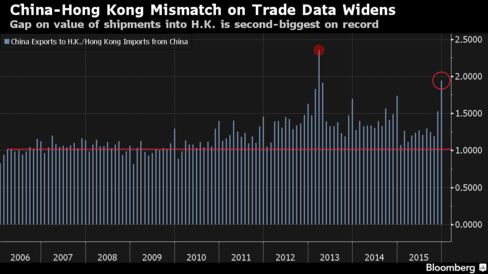 While this may shock retail investors – this is a story we've been covering at PSW since 2013 (and, more recently, see: October's "Monday Mandarin Meltdown – China's Fake GDP Still Sucks!") so, we're not selling on this "news" just because the rest of the World is clueless as to what's really going on.  Tuesday's data from Hong Kong tallied imports in the territory from the mainland at HK$183.7 billion ($23.7 billion) in December while, on Jan 13th, the Beijing-based Customs General Administration announced December trade data showing shipments to Hong Kong had surged 10.8% to $46 billion – a 100% "exaggeration."  
What people don't understand, as they finally realize China is much smaller, economically,…

http://welcome.philstockworld.com/wp-content/uploads/2015/09/PSW-Adooma-logo.png
0
0
Phil
http://welcome.philstockworld.com/wp-content/uploads/2015/09/PSW-Adooma-logo.png
Phil
2016-01-26 13:24:50
2016-01-26 13:24:50
Tricky Tuesday – China, Apple and the Fed!