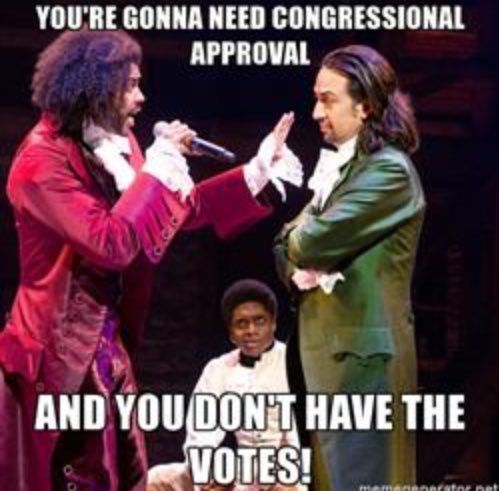 And down we go!  
I'll bet those hedges are looking better and better every day now, right?  Now that the enthusiastic GOP investors have learned their first (of many) political lessons of the Trump Error (and we had plenty under Obama when we had both houses), we'll see how their enthusiasm for the market holds up because, as we've noted before – there is/was a huge disparity between economic optimism of Republicans and Democrats and, if the Republicans begin to doubt to the Power of Trump – all those confidence numbers can drop like a rock tied to a bigger rock.
Even as I write this we're getting mail from people trying to explain gravity to us.  Yes, we get it, it was an expression!  On the other hand, a lot of the basics need to be explained to the Trump camp and their supporters if they are going to get anything other than executive orders passed this term (however long that lasts).  The Futures, meanwhile, are following through to the downside this morning and we ran our 5% Rule through the Charts in this morning's Alert to our Members.  Here are the Dow notes as an example:
So Dow 21,000 less 5% is 19,950 and 2.5% is 20,475 so we'll look for that for support and the 525 drop we can call 20,500 the line that matters with 100-point bounces to 20,600 and 20,700 but I'd start shorting at 20,600 – if we even make that.  Worse would be failing to retake 20,500 – then it's almost a certainty we drop another 500.
This is happening despite us being wrong about the Dollar on Friday morning, as 99.50 did not hold and we are now at 98.90, which is down $700 per contract (/DX) at the moment but I still have faith but, if I'm right, that will be bad news for the indexes as the weak Dollar is the only thing keeping them from those 5% corrections that we think are inevitable at this point (so you may was well lay back and enjoy it – hat tip…

http://welcome.philstockworld.com/wp-content/uploads/2015/09/PSW-Adooma-logo.png
0
0
Phil
http://welcome.philstockworld.com/wp-content/uploads/2015/09/PSW-Adooma-logo.png
Phil
2017-03-27 10:42:37
2017-03-27 10:42:37
TrumpDon'tCare Plan Fails to Pass – Will the TrumpDon'tTax Act be Next?