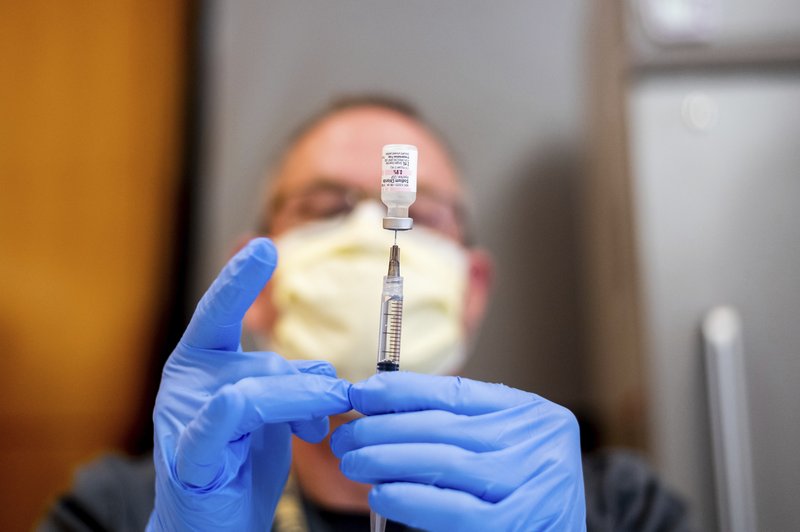 January 19th already, too.
This new year is flying by and maybe that's because 2020 seemed to take forever.  Even though we are still locked down, there is, hopefully, light at the end of the tunnel but before we start to take off the masks and party like it's 2019 (remember the good old days), let's keep in mind that there's still a lot of work ahead of us and, according to the CEO of vaccine-maker, Moderna, this Covid virus is in it for the long haul.
On Friday, the World Health Organization urged more effort to detect new variants. The U.S. Centers for Disease Control and Prevention said a new version first identified in the United Kingdom may become dominant in the U.S. by March. Although it doesn't cause more severe illness, it will lead to more hospitalizations and deaths just because it spreads much more easily, said the CDC, warning of "a new phase of exponential growth."
Of course, that's good news for Biotech.  
A couple of weeks ago, Moderna's CEO, Bancel said that the "nightmare scenario" where mRNA-1273 provided protection for only a few months was now "out of the window." He added that the slow decay of antibodies generated through the vaccine indicates that the duration of protection of mRNA-1273 could be up to two years.  That news was certainly encouraging for people across the world and for investors. Two years of immunity would mean that Moderna could at least see substantial revenue from its vaccine every other year.  But in an interview with CNBC last week, Bancel gave investors even more reason to be excited. He stated, "I think this will become a market like flu." The flu, of course, is seasonal, with vaccines administered on a yearly basis.
While it's a little goulish betting on the downfall of humanity – it's also realistic as, while we've been distracted, more than 60% of all US Covid-19 cases have been reported SINCE Election Day – just two months!  40% of the deaths have occurred in the last 60 days as well.  The US now has over 24M cases, 14.5M of which came in the last…

http://welcome.philstockworld.com/wp-content/uploads/2015/09/PSW-Adooma-logo.png
0
0
Phil
http://welcome.philstockworld.com/wp-content/uploads/2015/09/PSW-Adooma-logo.png
Phil
2021-01-19 13:44:08
2021-01-19 13:44:08
Tuesday Already?