Gee, who could have seen this coming?
China did what they said they'd did and took steps to retaliate against Trumps latest round of sanctions only China is doing it by making a LEGAL appeal through the World Trade Organization while Trump just does whatever the F he wants because, you know, the US isn't part of the World anymore and we don't have to play by THEIR rules.  After all, Trump has already said "Trade Wars are good, and easy to win" and when has our President ever lied to us?
As noted by the FT: "It is possible that Mr Trump would accept a symbolic victory. But Mr Xi cannot afford a symbolic defeat. The Chinese people have been taught that their "century of humiliation" began when Britain forced the Qing dynasty to make concessions on trade in the 19th century. Mr Xi has promised a "great resurgence of the Chinese people" that will ensure that such humiliations never occur again."
This is not just about trade, so it won't be easy to "fix".  This is about China's emergence as a global leader, something that really bothers Trump & Putin as they take a back seat to Bejing in setting the Global Agenda and China has their 2025 program – a 10-year plan for China to dominate Trade and Tech in the 21st Century.  Rather than promoting similar efforts at home by encouraging innovation and R&D, like China is doing, Trump just wants China to stop it.
Seen from Beijing, it looks as though the US is trying to prevent China moving into the industries of the future so as to ensure continued American dominance of the most profitable sectors of the global economy, and the most strategically-significant technologies. No Chinese government is likely to accept limiting the country's ambitions in that way.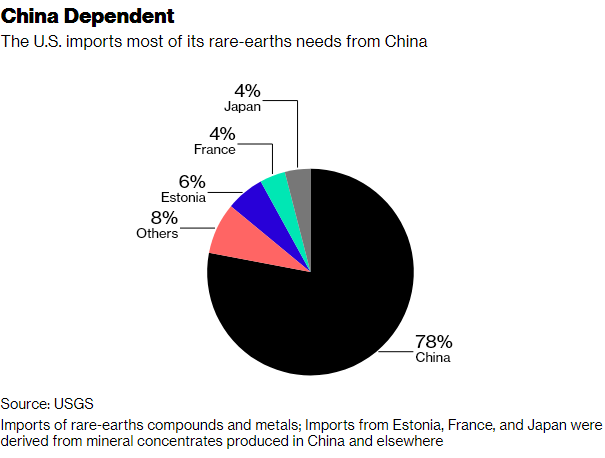 Unfortunately, Trump has not learned or doesn't want to learn from Nixon's great mistake which is:  Don't get into trade wars with people you depend on and with Nixon it was OPEC and oil while Trump doesn't…

http://welcome.philstockworld.com/wp-content/uploads/2015/09/PSW-Adooma-logo.png
0
0
Phil
http://welcome.philstockworld.com/wp-content/uploads/2015/09/PSW-Adooma-logo.png
Phil
2018-09-11 12:40:35
2018-09-11 12:40:35
Tumblin' Tuesday (again) – China Retaliates on Trade (again)