A bit of a roller-coaster, right?
Since we posted this chart last week, we've been right in the range predicted by our 5% Rule™ and, unfortunately, that means we're likely to test 2,850 again and likely to fail it on the way down to 2,700 at the moment, we can blame escalating trade tensions between the US and China or, as noted yesterday, the Hong Kong protests which Cramer now says are serious (since reading my report) and, of course, yesterday, the Argentine Stock Market fell 48% in a single day – something that's got to make investors in the Developed World Markets reconsider the lofty valuations they are paying for stocks in countries run by tyrants-in-training.
I have been warning people to stay away from Argentina since 2013, when the index first spiked up to ridiculous levels and we had a correction but then spiked to even more ridiculous levels but now Argentina has given up all those gains and more and it's still a stay-away country with a President who lost an election and refuses to leave office (shades of futures past for the US?) and a bond market that's showing a 72% chance of default within 5 years – 50% higher than the chances were on Friday.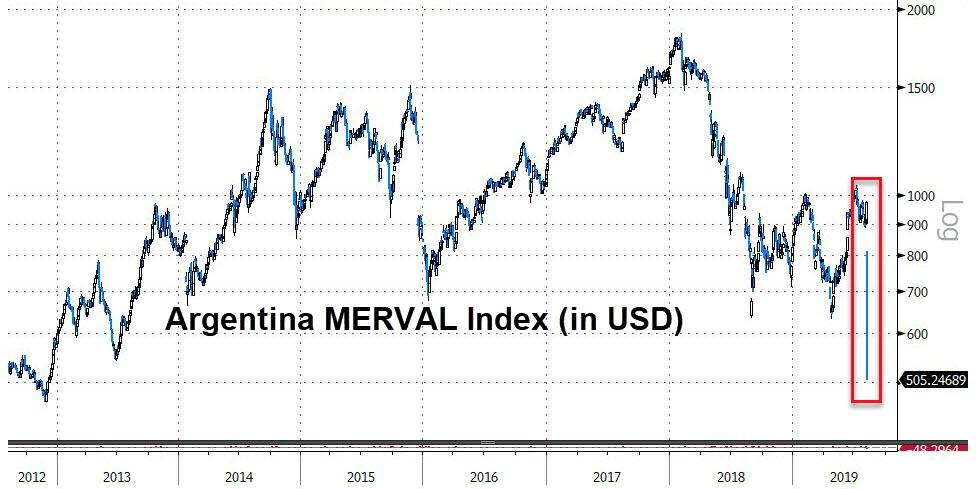 And this is why we told you to stay far away from 100-year bonds: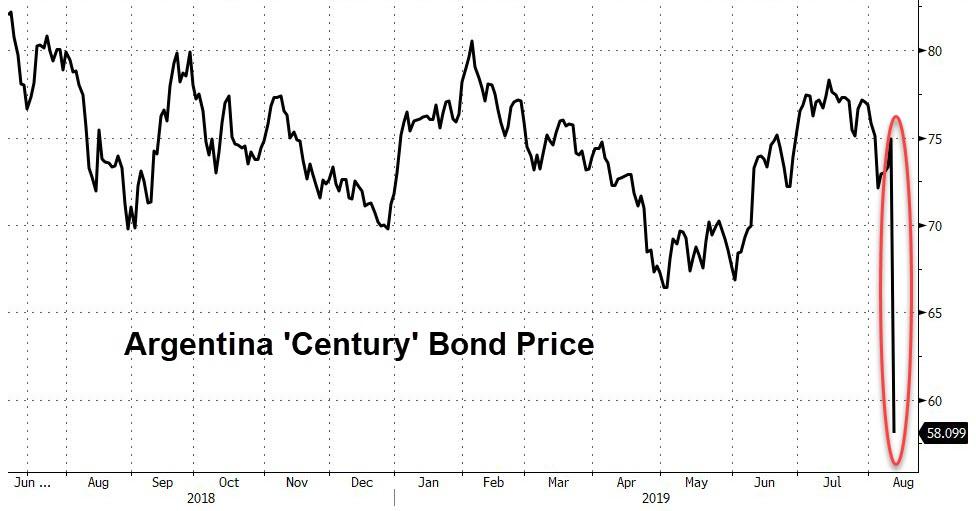 Meanwhile, Argentina is only one of many things on the Global Radar we should be paying attention to and, quite simply, when there are a lot of macro issues to be worried about – we should be a lot less willing to pay higher forward multiples for stocks – in case one of those issues becomes a bigger problem than it is now.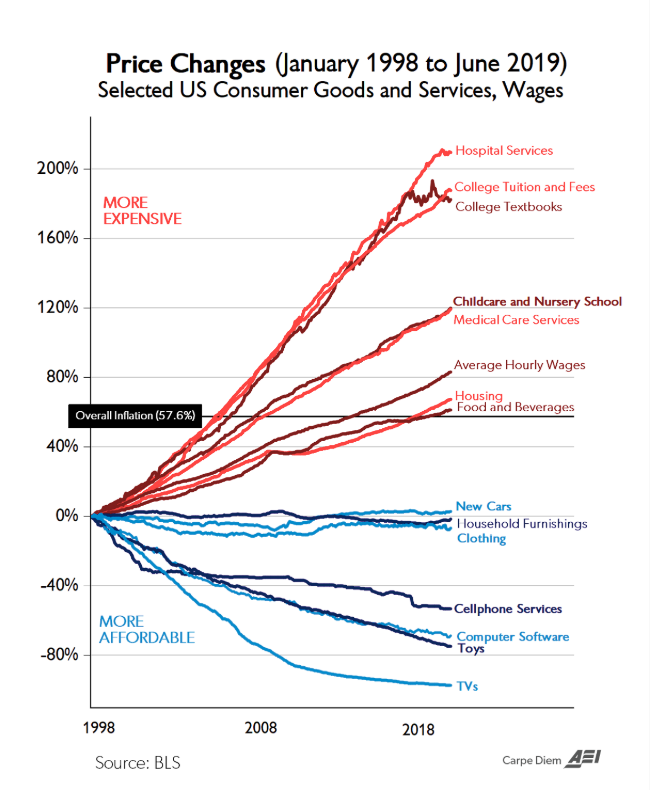 As you know, the bond market is already pricing in a Recession with the inverted Yield Curve, Germany and South Korea are both very close to recessions already, with almost no growth in the first half and Global Industrial Production and Manufacturing is also very near the contraction line below 50.  Trade Growth is, of course, negative and not looking like it's going…

http://welcome.philstockworld.com/wp-content/uploads/2015/09/PSW-Adooma-logo.png
0
0
Phil
http://welcome.philstockworld.com/wp-content/uploads/2015/09/PSW-Adooma-logo.png
Phil
2019-08-13 12:59:47
2019-08-13 12:59:47
Tumblin' Tuesday – Back to 2,880 Again