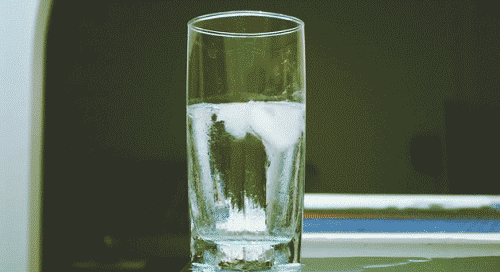 Water freezes at 32 degrees. 
That's a FACT we can all agree on, right?  Unless, of course, you are using Celsius, in which case 32 degrees is 90 degrees (89.6 for your sticklers) Fahrenheit and -402.07 Farenheit if your 32 was in Kelvin.  But water doesn't care, it still turns from solid to liquid at the same temperature – no matter what your opinion of measurement is.  It's not the FACT of water changing that is in dispute, it's how you choose to interpret that fact but that does NOT mean that "everyone is entitled to their own opinion" about what temperature water freezes at.  
So there can be an absolute fact but there can be endles confusion about how to report the fact and that then leads to many interpretations of what the facts actually mean and the more facts you are using the more complex the interpretations can become – and that's the stock market.  Not only are the measurements used by Economorons always in flux but there is even the added challenge that we don't have consistent measuring tools. 
For example, trade could be up 3% from last year but, if the Dollar is 5% weaker, then our Import Spending would rise 8% while our Export Revenues would fall 0.2%, leading one to conclude that the trade gap had widened by 10%.  Of course, it's much more complicated than that because each trading partner has their own currency exchange and some goods are price flexible and some are not and some, like Oil, are priced in Dollars anyway.  All in all it's enough to make your head spin if you think about it – so most people don't.  
Companies do have real value – it is just distorted through so many lenses that most people think it's difficult to determine as, not only do you have to adjust for current business measurments, currency fluctuations, taxes, etc. but you also have to determine if the past is directly comparable to the future and you then have to predict the future for the company, which means predicting the future of their particular sector and perhaps the overall economy locally, nationally and globally.  …

http://welcome.philstockworld.com/wp-content/uploads/2015/09/PSW-Adooma-logo.png
0
0
Phil
http://welcome.philstockworld.com/wp-content/uploads/2015/09/PSW-Adooma-logo.png
Phil
2019-11-20 13:54:55
2019-11-20 13:54:55
Wednesday Weakness – Broader Indexes Can't Close the Deal on New Highs