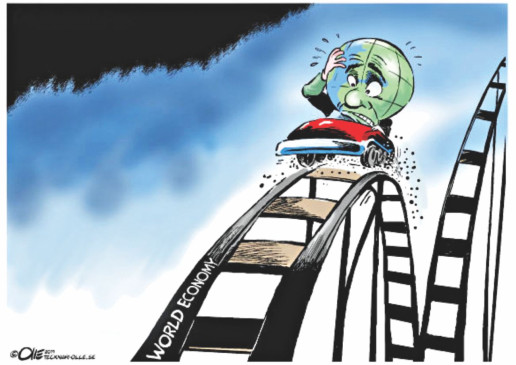 Well, this is what we've been waiting for.
8:30 brings us the Durable Goods report and we keep shorting the Russell (/TF) Futures, unsuccessfully so far, in anticipation of a sell-off.  Now we're favoring the S&P (/ES) shorts, as they are right on the 2,500 line – so it's easy to just set a stop above and short below to limit your losses.  We're still using the $52 line to shore Oil (/CL) but taking quick profits when the dips reverse and, of course, tight stops above with a re-short at $52.50.  That's what you have to do to play bearish in this market – quick in and out plays.
Why play bearish at all?   Well, we're playing short-term bearish because the bulk of our portfolio allocations are in long-term bullish positions.  That's the case in both our Options Opportunity Portfolio and our Long-Term Portfolio, which has gained another $51,816 (3.2%) since our 9/15 Review.  That portfolio is 100% bullish and is now at $1,658,699 from our $500,000 start on 11/26/13 (up 231.7%) and we strive to lock in those gains by spending roughly 1/3 of the gains on short positions – like our Russell and Nasdaq hedges.  
Of course, then we hedge the Short-Term Portfolio with additional longs and we tend not to lose the whole 1/3 we allocate to our shorts – it's just that we're willing to because we'd rather lock in 66% of our gains than go for broke – and end up that way when the market corrects (if it ever does).  You might think we are not maximizing our gains but, of course, with a 58% average return, we're able to be far more aggressively bullish in our LTP than we would ever consider being if we didn't have our buffer hedges in the STP.
Unfortunately, we end up talking about our short-term shorts a lot more often than our long-term longs – that's just the nature of having daily reports.  Our Long-Term positions rarely change but we're constantly tinkering with the shorts.  It tends to give outsiders the impression we're market bears when, in fact, the Short-Term Portfolio only has 8 total positions while the Long-Term Portfolio has…

http://welcome.philstockworld.com/wp-content/uploads/2015/09/PSW-Adooma-logo.png
0
0
Phil
http://welcome.philstockworld.com/wp-content/uploads/2015/09/PSW-Adooma-logo.png
Phil
2017-09-27 12:55:29
2017-09-27 12:55:29
Which Way Wednesday – How Durable Is the Economy?