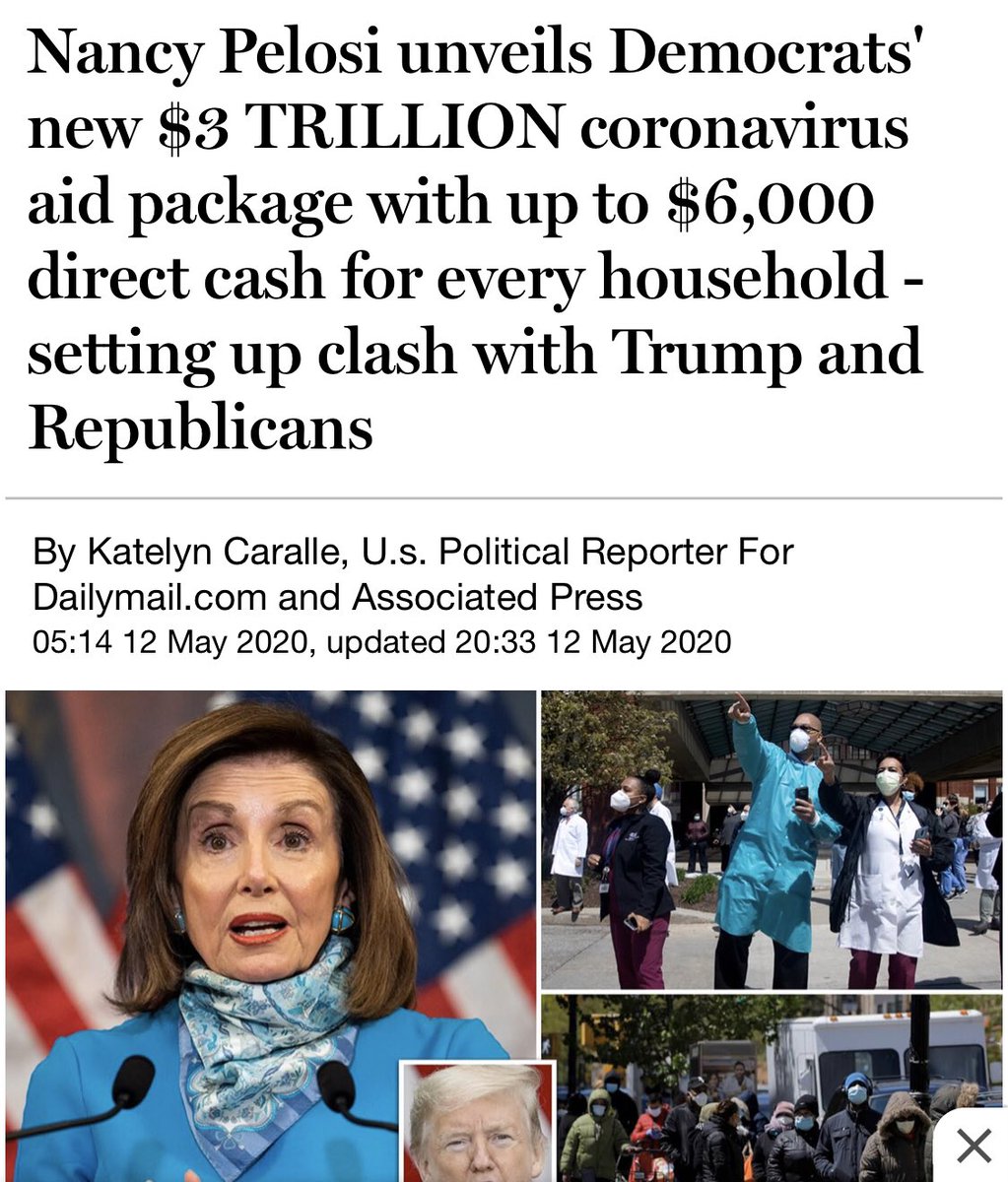 $3,000,000,000,000!
Will it be enough to buy a rally this morning?  If not, we have Jerome Powell speaking at 9am and you know Powell doesn't speak before the open unless he's going to boost the market, lest he face the wrath of the President.  We also get the Atlanta Fed Report at 10am and there's a 30-year bond auction at 1pm that should go well becuase, despite the low rates – people are still terrified.  
The US is already running a $3Tn deficit in Q2 and no country in history has ever had to borrow so much money in such a short period of time so jacking that number up to $6Tn is concerning – especially as it would put Trump's accumulated deficit up over $13Tn – addding 66.6% (of course) to the National Debt in just 3.5 years since he took office.
Of course we have to spend money in a crisis – that's not Trump's fault (though the extent of the crisis is) but it's not like we were starting with a budget that was under control.  Spending $6Tn would be fine if we knew FOR A FACT that this would be the end of it but we haven't cured anything, we haven't prevented anything, we haven't even got a plan for riding this thing out.  The Administration, at the moment, is pushing for "Get back out there and try not to die."
While the Trump Administration is rushing to get the economy opened back up, Dr Fauci was testifying to Congress yesterday that this is a terrible idea:
"There is a real risk that you will trigger an outbreak that you may not be able to control," Dr. Fauci warned.  That could result not only in "some suffering and death that could be avoided," he said, "but could even set you back on the road to trying to get economic recovery."
"We have met the moment and we have prevailed," President Trump declared on Monday.  Now, I know everyone is now an Epidemiologist but the guys who actually went to…

http://welcome.philstockworld.com/wp-content/uploads/2015/09/PSW-Adooma-logo.png
0
0
Phil
http://welcome.philstockworld.com/wp-content/uploads/2015/09/PSW-Adooma-logo.png
Phil
2020-05-13 12:38:30
2020-05-13 12:38:30
Which Way Wednesday – Powell and PPI and $3Tn More Stimulus