It's been a while since we had a Top Trade Alert.
Top Trade Alerts are the trade ideas we like the most in any given week, the ones we feel as very likely to do well and usually we are running with around an 80% success rate, which is amazing.  I often tell our Members that the reason we are so successful with our trade ideas and futures plays is not because we are so good at picking winners but because we are so good at NOT picking losers.  
When you decide to be a trader, professionally or as a hobby, you tend to sit down at your desk looking for things to trade but, like a good baseball hitter, the thing you have to learn is PATIENCE – if you don't wait for a good pitch, you are going to swing and miss a lot.  In baseball, it's just a strike but in trading, it's a loss!  
Home run hitters tend to strike out a lot because they swing for the fences and, while it's spectacular when they connect, many great home run hitters are terrible batters because that's all they do well while almost any player with an 0.300 batting average is going into the Hall of Fame.  An 0.300 trading average is not great, but, if you learn how to manage your money correctly, it can work but traders who can bat 0.500 (50%) and manages their losses will always get into the hall of fame.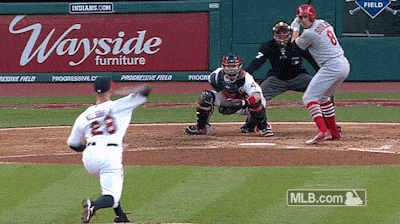 The highest batting average in baseball history was Ty Cobb, who battet 0.367 but, because he didn't swing at pitches he didn't like, he also walked a lot and his "On Base Percentage" (times he got to first base) was an amazing 0.433 – almost half the time he got up, he got on base!  Being selective in your trades will also get you to first base (profits!) much more often but that, unfortunately, means there are certain times – or UNcertain times like these – when you are better off not swinging at all.  
While we were happy to buy stocks when they were cheap earlier in the year, there simply aren't too many bargains left and, so, not a lot…

http://welcome.philstockworld.com/wp-content/uploads/2015/09/PSW-Adooma-logo.png
0
0
Phil
http://welcome.philstockworld.com/wp-content/uploads/2015/09/PSW-Adooma-logo.png
Phil
2020-07-08 12:27:01
2020-07-08 12:27:01
Which Way Wednesday – What Happened to Top Trade Alerts?