And we're up again in the Futures.
Why?  I don't know why, do we need a reason?  We closed down yesterday and felt pretty smart about adding more hedges in the Morning Report (and subsequently in our Live Member Chat Room) but when the markets closed and the volume died down last night, "THEY" popped the indexes right back to new highs making it look to Asia and Europe as if we had a great day yesterday.
Seeing how great the US markets looked, China's Hang Seng Index jumped higher at their open and closed up 1.22%, back at the 3,000 line (still down from highs over 5,000) and, of course, Europe, seeing how well the US and Asia were doing when they woke up, began buying as well and now their stocks are up 1% and, of course, our Futures are up because Asia and Europe seem so happy.
This is the "Fear of Missing Out" we were discussing on Monday and it's a terrible reason to buy into the market.  Not that we're not buying anything – there are still plenty of bargains around and earnings season is likely to give us many more.  Yesterday we noted WBA seemed to be over-selling off an earnings miss and lowered guidance and the stock dropped 13% to $55 – where we promptly jumped in and bought it because it's FUNDAMENTALLY too cheap – no matter how bad the chart looks.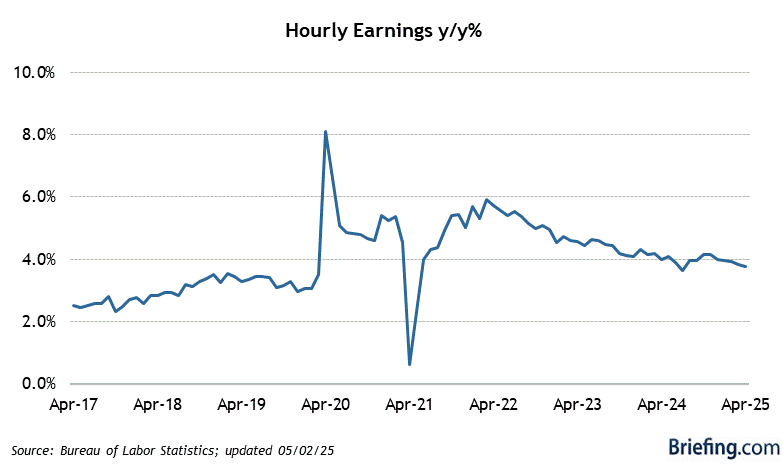 The headline in the Wall Street Journal this morning is: "Investors Brace for Profits Hit as Costs Rise, Economy Slows" but I stuggle to see how S&P 2,885 is "braced for a profit hit".  The lead line in the article is "Increasing wage and energy costs threaten to hurt companies' margins just as the U.S. economy slows" and that's certainly true, wages grew at the fastest pace in a decade in our last Non-Farm Payroll Report and tomorrow we get the March Report and again we're likely to miss the job growth target of 160,000, even after growing an anemic 20,000 jobs in February.
I feel like I'm at a very loud party smelling smoke and…

http://welcome.philstockworld.com/wp-content/uploads/2015/09/PSW-Adooma-logo.png
0
0
Phil
http://welcome.philstockworld.com/wp-content/uploads/2015/09/PSW-Adooma-logo.png
Phil
2019-04-03 12:40:06
2019-04-03 12:40:06
Why Worry Wednesday?