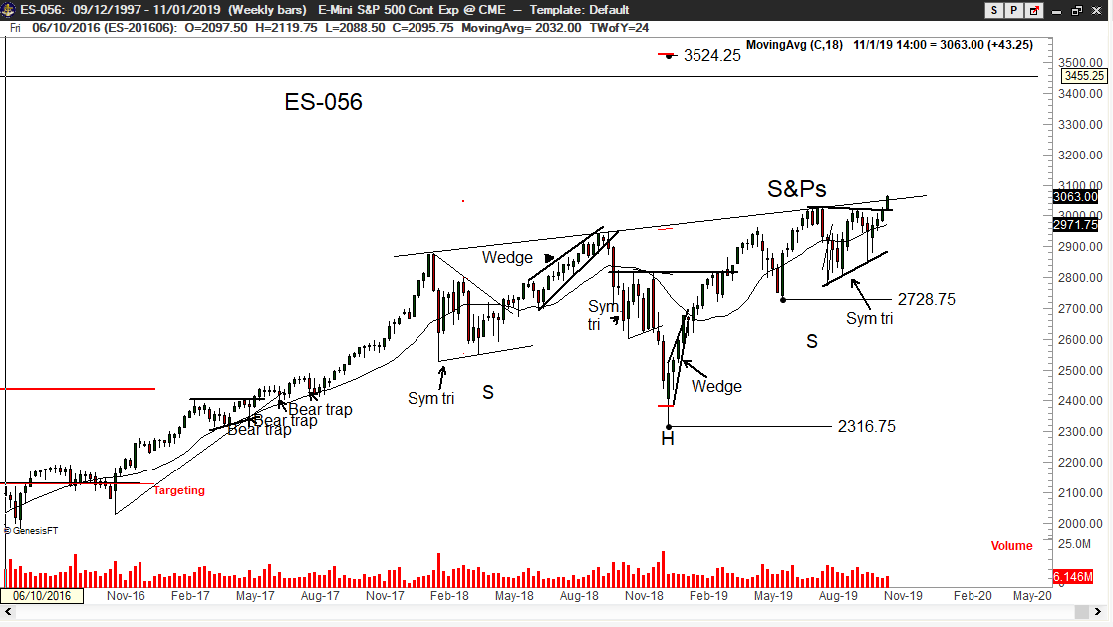 Another day near 3,100 on the S&P.
Kentucky seems to have voted Democrat Andy Bshaear to be the new Governor but current Governor, Matt Bevin refuses to concede, so that will drag on all day and maybe longer.  In Virginia, however, Democrats completely flipped the state blue, taking over the Senate and the House in a state that had been dependably Republican.  These are not good signs for the GOP in November or Trump now as Bevin was a huge Trump supporter and Trump personally flew down there and campaigned hard for him Monday night.
If GOP Senators, Congresspeople and Governors find no use for Trump's support – it's not a great leap to imagining they will find no use for Trump and his unbreakable wall of GOP impeachment blockers may begin to crumble.  Kentucky is Mitch McConnell's home state and "Moscow Mitch" only won 2014 56% to 40% against a throw-away candidate for the Dems (Alison Grimes).  Bevin won in 2015 52.5% to 43.8% and is out on his ass today – Mitch is getting nervous to say the least – as he hasn't had a real job since 1985.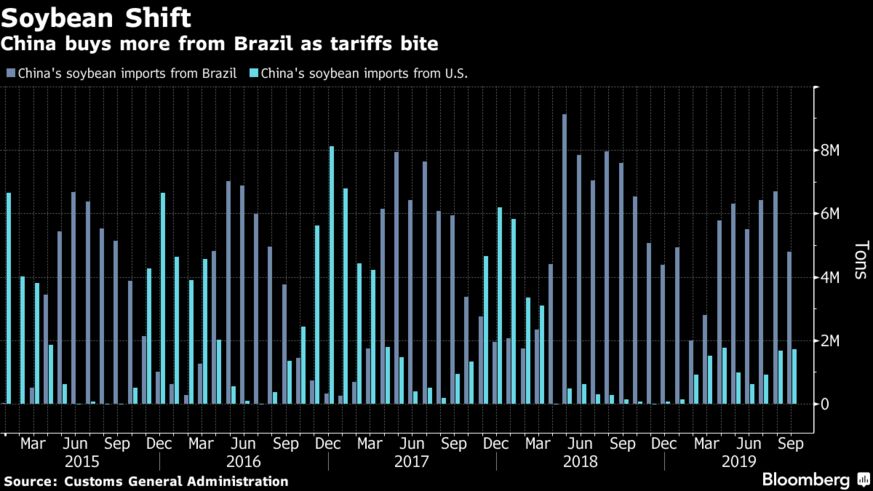 Meanwhile, according to Bloomberg's excellent new "Terms of Trade" section (and according to me yesterday), China is insisting Trump drop all tariffs in order to move forward with the signing Trump is promising on Nov 17th.  In other words, there is no actual deal and Trump's lying to the American People and claiming there is one has now painted the US into a corner where Trump will be forced to concede to China in order to cover up his lies – that's why these things matter!
From the Chinese perspective, the argument is that if they are going to remove one big point of leverage and resume purchases of American farm goods and make new commitments to crack down on intellectual property theft — the key elements of the interim deal — then they want to see equivalent moves to remove tariffs by the U.S. rather than the simple lifting of the threat of future duties.
Also according to Bloomberg, the risk of a US…

http://welcome.philstockworld.com/wp-content/uploads/2015/09/PSW-Adooma-logo.png
0
0
Phil
http://welcome.philstockworld.com/wp-content/uploads/2015/09/PSW-Adooma-logo.png
Phil
2019-11-06 12:26:35
2019-11-06 12:26:35
Wonderful Wednesday – Still at Record Highs – What Could Go Wrong?